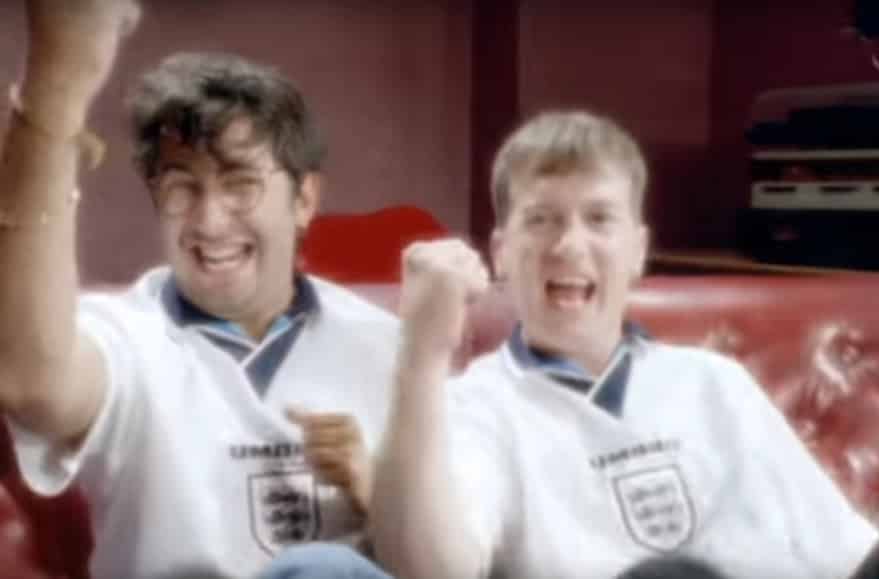 David Baddiel and Frank Skinner are launching an updated version of their famous song to coincide with the Women's World Cup – called Three Irons on My Shirt.
The hit single is being re-released with the Lightning Seeds, who performed the original Three Lions hit with the comic duo in 1996.
England's Lionesses are currently roaring in France, where they beat Scotland 2-1 in their opening group match. They take on Argentina this weekend.
Now the whole country is backing them, singing: "Three irons on my shirt, Jules Rimet still gleaming…. etc etc."
Three irons on my shirt
There has been some silly controversy over sexism when it comes to the Women's World Cup, which the Suffolk Gazette takes no part in.
Some have complained no men were on the TV pundits team. Others question why results list England women, rather than just England. Still more are upset a man – Phil Neville – is the team manager.
England lionesses fan Lorraine Fisher, 34, said: "I am pleased a new version of the song is coming out. Three Irons makes it nice and different from the men's version.
"It's coming home."
However, Steve Walshe, a man, added: "If it's coming home, it better have got dinner sorted first."