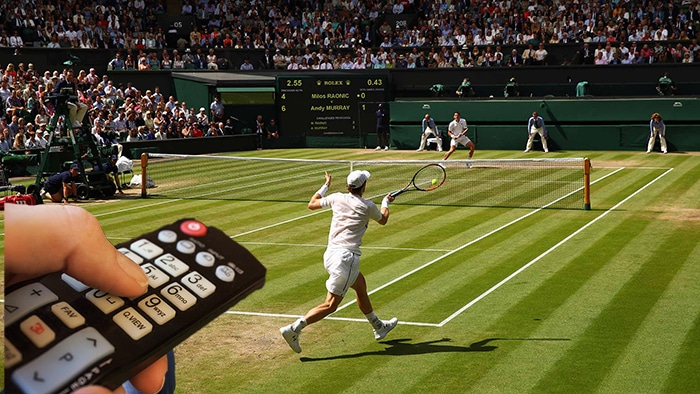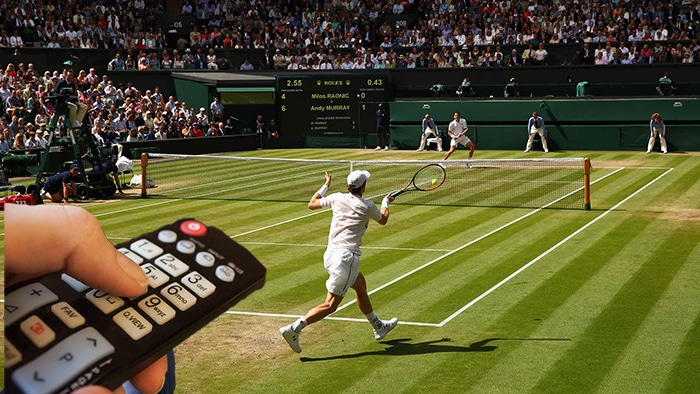 A surge in repetitive strain injuries caused by viewers repeatedly switching off the tennis on TV has caught doctors by surprise.
Medics across Suffolk cannot cope with the number of patients suffering from Wimbledon Thumb, and have now urged non-urgent patients to keep away.
[AdSense-A]
A health department spokesman said: "People who don't often use the television remote control now keep having to switch from BBC1 and BBC2 to avoid watching endless tennis matches.
"They have to click around with the remote to avoid men and women bashing balls about, having tantrums and throwing sweaty towels at poor, innocent children.
"The more they have to use the remote to find Poirot or Pointless or even Last Of The Summer Wine, the more their thumb begins to ache and swell.
"We advise them to put a bag of frozen peas on their swollen digits, but we have had to bandage some people up with their arms in a sling and even had to make a few amputations.
[AdSense-B]
"Of course we can see the problem with matches constantly switching from one BBC station to another, interrupting normal programming, but it might be safer to mow the lawn or watch a replay of Love Island, though god knows what swollen injuries we would have to deal with after that."
Dr Finlay Spuckler added: "In Norfolk the amputation of a thumb has left them with only five digits on the hand."
Join our witty Suffolk Gazette Facebook page community.