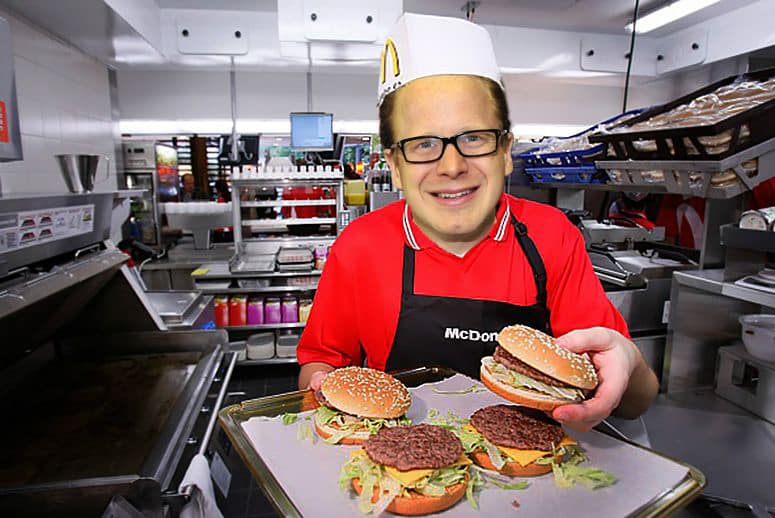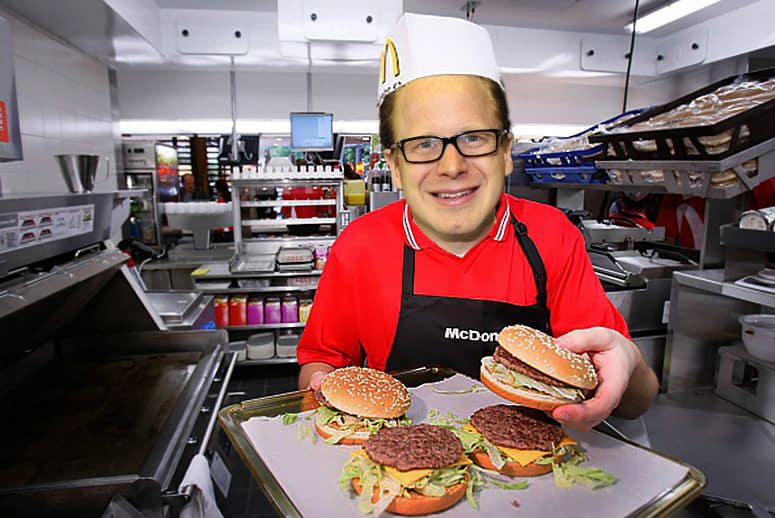 Former Ipswich MP and Cabinet Office Minister Ben Gummer has got a new job after his shock defeat in last month's general election.
The youthful-looking Conservative is now flipping burgers in a popular McDonald's restaurant in the town's Tavern Street.
Mr Gummer was squeezed out of his seat by Labour's Sandy Martin after paying the price for the Tories' shambolic election campaign.
Ironically, in his position as Cabinet Office Minister Mr Gummer was responsible for writing the party's election manifesto, so he was a master of his own downfall.
[AdSense-A]
Diners at the fast-food outlet were surprised to see him behind the counter today, seemingly enjoying his new job.
"I'm luvin it," he said when approached by the Suffolk Gazette.
But he could not talk further as his supervisor wanted him to clean one of the grills.
Natalie Bloom, 25, from Ipswich, spotted the ex MP while buying a Big Mac meal for lunch. "I thought I recognised him," she said.
"McDonald's could do with some experienced staff like this. Mr Gummer is certainly used to serving up whoppers to the public, so it shouldn't be long before he has four stars on his shirt."
[AdSense-B]
All restaurant staff get awarded stars as they progress through the internal training scheme. Having all four demonstrates a competent knowledge in all areas of the restaurant operations, such as operating a till, preparing products, working in the dining areas and hygiene and safety knowledge.
Mr Martin defeated Mr Gummer by 831 votes on June 8, enjoying a high-profile scalp that had political commentators salivating with excitement throughout election night.
But it will be Mr Martin who will be salivating for another reason – if he gets peckish he could head to McDonald's and be served by his former political opponent.
An Ipswich Labour Party insider said: "Not that we're gloating or anything, but we've all been going into McDonald's to have a laugh. Several of us have put on a little weight as a result."
Mr Gummer is starting on a £7.34 hourly salary, but he hopes soon to grab a management position which will see him bag around £17,500 a year.
Join our witty Suffolk Gazette Facebook page community.