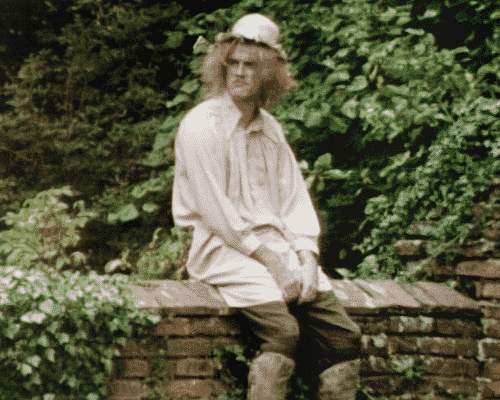 By Hugh Dunnett, Crime Correspondent
A Suffolk village idiot has been fined for repeatedly sitting on a garden wall, it has emerged.
Larry Twerp had been sitting on the stone wall in front of a house in Little Brimmer for 15 years.
But the new owners took exception to him being there and scaring their cat.
Mr Twerp kept hopping back up to enjoy watching the passers-by and the traffic, much to the annoyance of householder Lorraine Fisher, 34.
"My husband and I moved up from London two weeks ago and can not abide this filthy oik sitting on our wall.
"He should go and sit on his own wall, or better still in front of a bus."
She called Suffolk Police, who reluctantly told the village idiot that the wall was private property and he should get off.
When he refused, he was arrested and appeared before Ipswich magistrates yesterday charged with causing a nuisance.
Wearing a smock, hat and with a piece of barley hanging out his mouth, the 57-year-old pleaded guilty and was fined £25.
The news comes just a few years after the posh seaside resort of Aldeburgh advertised for its own village idiot to entertain posh visitors so they had funny tales to tell when they returned to their Islington dinner parties.