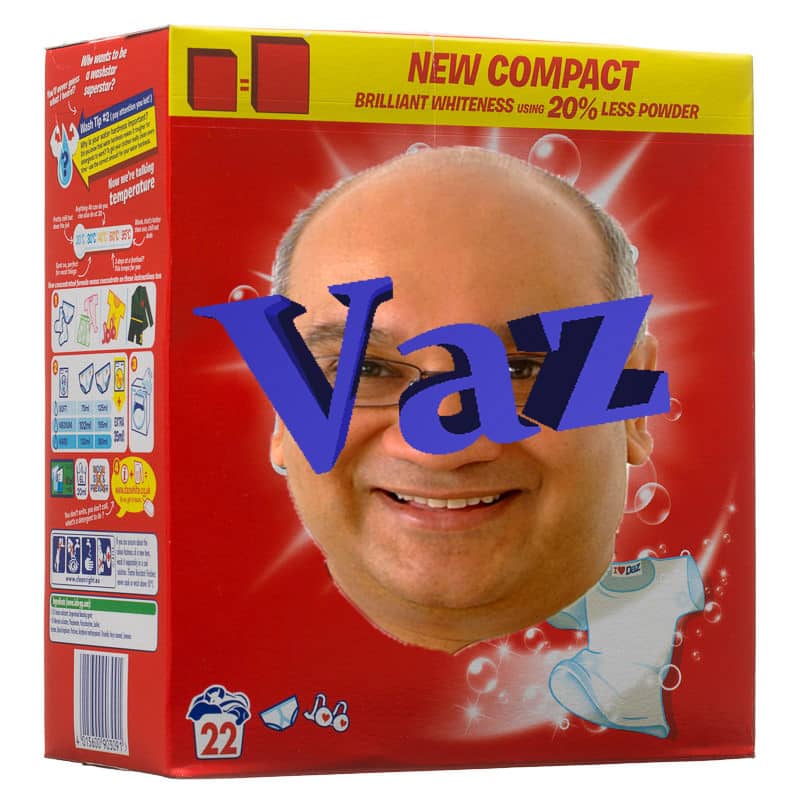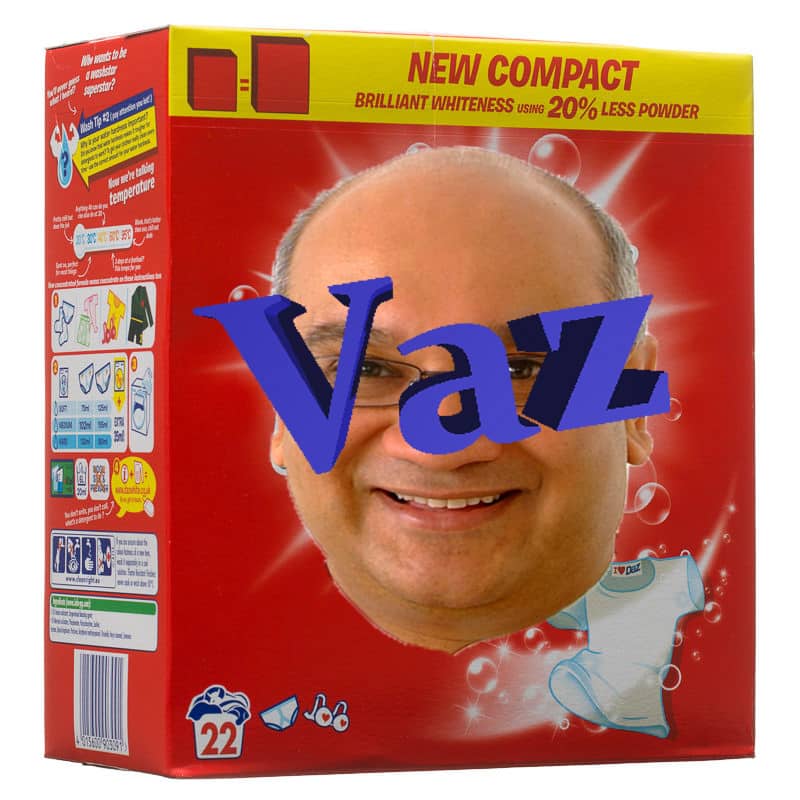 EXCLUSIVE
By Our Political Staff
Shamed sex scandal MP Keith Vaz, who claimed to be a washing machine salesman while allegedly paying rent boys for sex, has endorsed a new washing powder in a bid to clean up his reputation.
He hopes new VAZ will make him whiter than white and remove any stains from his character.
[AdSense-A]

The Leicester MP, who is married with two children, allegedly took male escorts back to his London flat and asked them to bring a sex drug, according to the Sunday Mirror.
He is now expected to resign as chairman of the Home Affairs Select Committee, although he insists the allegations in the newspaper have been passed to his solicitor.
Meanwhile, he has been quick to rush out his new product VAZ, which will be manufactured at an industrial estate in Needham Market, Suffolk.
Mr Vaz, 59, will market the powder by doing a 'doorstep challenge' offering people the chance to make a fresh start by swapping their usual washing powder for a packet of VAZ.
He got the idea after allegedly being taped telling a rent boy that his name was Jim and he sold industrial washing machines to hotels.
Please support my running costs by clicking here and buying me a beer!
[olimometer id=1]