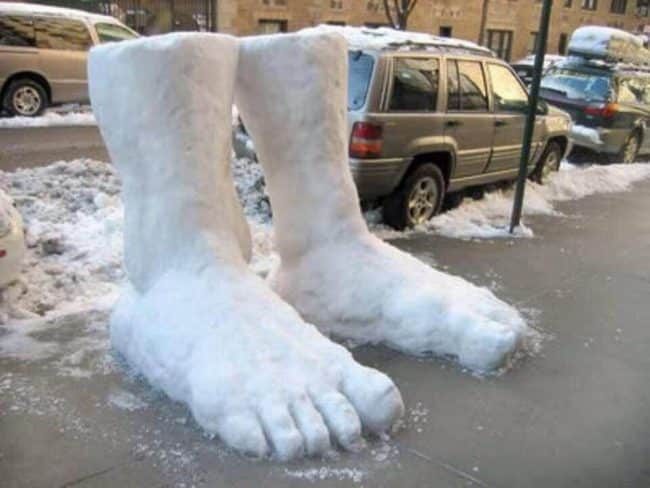 Two feet of snow arrives in Suffolk as blizzard conditions sweep the county.
With Arctic conditions gripping the area, and strong hoolie blowing in from the east, weathermen (and women) say stay indoors and keep warm.
The two feet of snow were spotted first in Felixstowe but then made their way down the A14 corridor towards Ipswich.
Norfolk housewives are expected to get no more than their usual three inches.
Met Office spokesperson Lorraine Fisher, 34, said: "The storm Darcy is coming in, a Beast From the East 2.
"We haven't seen a Beast From the East like it since Delia Smith last appeared on TV.
"Two feet of snow will be further complicated by drifting."
While parents decided it was time to break Facebook by posting pointless snow photographs, kids were excited to play in the garden.
Dad Steve Walshe, 43, expplained: "My lot can't wait to get outside and to get freezing cold, wet and miserable."
It is unclear if the conditions will deteriorate enough for the Ipswich polar bear to return to the streets.
Stay warm, buy Suffolk Gazette mugs
No need to freeze your utensils off – buy a Suffolk Gazette mug for your kitchen. They are ideal for holding hot drinks, and they even come with free handles. Buy from our sister site Dirty Old Goat novelty mugs, or direct from the mug selection below.