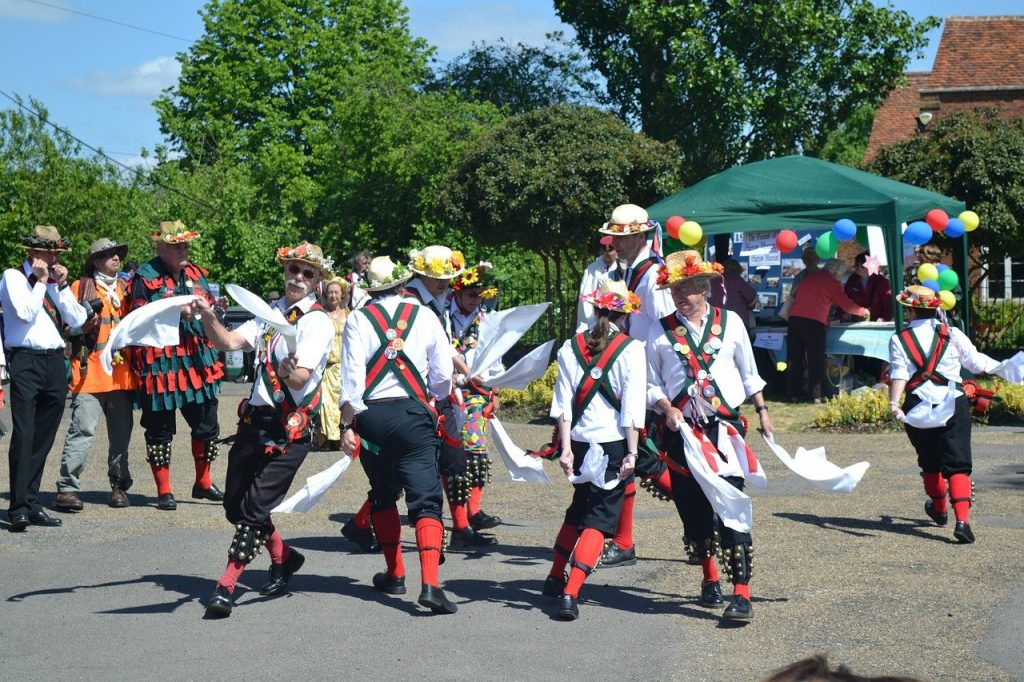 By Hugh Dunnett, Crime Correspondent
A morris dancer was jailed for six months today after admitting to breaking into a house near Ipswich.
Steve Walshe, 43, was desperate for cash after losing all his morris dancing gigs during the lockdown.
Lorraine Fisher, 34, prosecuting at Ipswich Crown Court, said: "He decided to break into a house at Hasketon, and used his morris dancing stick to force open a kitchen window.
"Unfortunately for him, as he was going through the kitchen and living room, his bells made such a racket that they woke up the homeowner.
"The owner went downstairs and found Walshe going through his desk. Walshe attempted to hit him with his stick but he tripped over the cat. The victim tied Walshe's hands up with his dressing gown cord and detained him until police arrived."
Walshe, who was defending himself in court, said: "I don't want to make a song and dance about it but I was desperate for some money.
"There is no morris dancing work at the moment. Times are very hard.
"Unfortunately, I am not a very good criminal and should've removed the bells from my trousers before breaking into the house."
Judge Jeremy Smythe said: "Many people think morris dancing is criminal anyway. But you really did take the law into your own hands.
"Being short of money is no excuse, and for this offence you will go to prison for six months. You would be advised not to tell any other inmates that you are a morris dancer, or they might beat seven bells out of you."
Buy a mug
Don't be a mug, buy one instead. Our Suffolk Gazette mugs make great items for your home or as a gift. Buy from the Dirty Old Goat mugs website or from the items below…