EXCLUSIVE
By Roger Dickinson
A new internet dating site to match tractor lovers has been set up in Suffolk.
TractorMatch.com launches next month with a glittering party at the site's HQ – a cowshed in Bungay.
[AdSense-A]
"There was a gap in the dating market and we hope to fill it with our infallible vetting system," said owners Willy and Fanny Joyner.
The Suffolk Gazette was shown around the cowshed with its hi-tech method of sorting partners. Answers to online questionnaires are printed out and placed in an in-tray. Then, when they have enough, the Joyners spread all the forms out on a large table.
"We'll then close our eyes and stick a pin in one form – and then another to match it. That way, we keep the mystery of romance, like in real life," explained Fanny.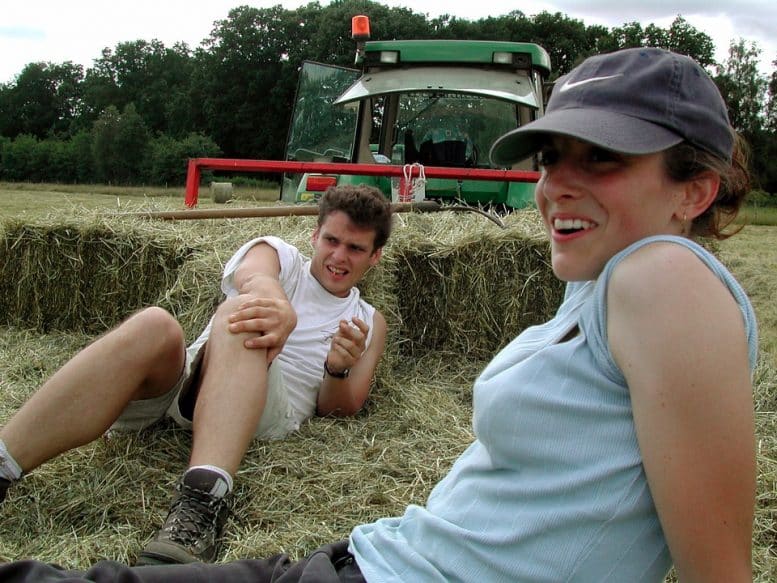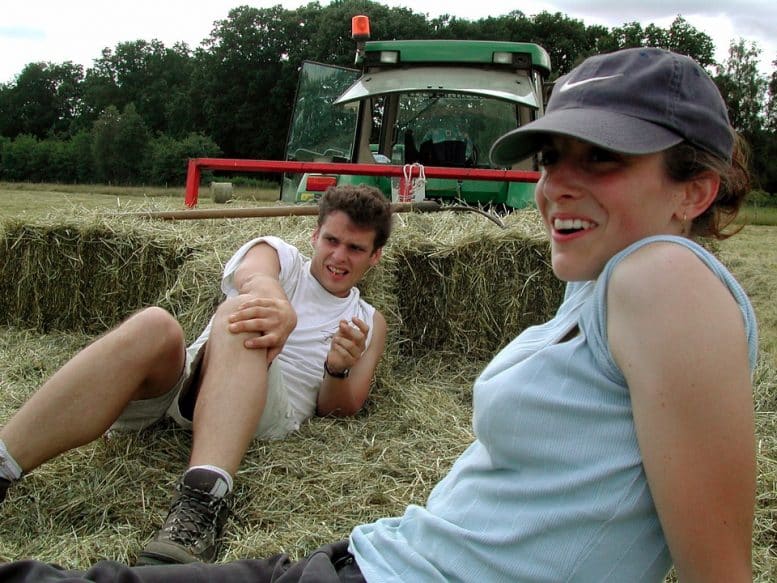 Rural frolics for tractor lovers: Now you can find your ideal countryside partner
Any potential problems have already been ironed out thanks to the in-depth TractorMatch.com questionnaire, which should mean rural lovers can find their perfect partner.
Sample questions shown to the Suffolk Gazette include:
Sport:
A) Do you, or have you ever, supported Norwich FC?
B) Have you ever been to Portman Road, Ipswich?
C) Do you own a blue and white scarf?
D) Did your gran have a crush on Paul Mariner?
Is your dream meal at:
A) The Ivy?
B) Pizza Hut?
C) Nando's Ipswich?
D) The Harvester?
Is your secret fantasy:
A) A threesome?
B) Playing Doctors and Nurses?
C) Skinny Dipping?
D) Rolling in a pile of hay naked apart from green wellies?
What would you expect a date to cost:
A) £1000 fine dining, taxis, nightclub and hotel?
B) £100 cinema, curry, taxis, cocktails?
C) £50 take-out brought back on the bus?
D) £20…a pint at Wetherspoons, kebab, packet of condoms?
If you could drive any vehicle, would it be:
A) A Ferrari 458?
B) BMW 7 series?
C) John Deere mower?
D) A combine harvester?
Who do you admire most:
A) The Duchess Sarah Ferguson?
B) Football boss Sir Alex Ferguson?
C) Three Degrees singer Sheila Ferguson?
D) Farm equipment maker Massey Ferguson?
Is your favourite vegetable:
A) Green pepper?
B) Spinach?
C) Tomato?
D) Turnip?
If your lover gave you the perfect gift, would it be:
A) A diamond?
B) A Rolex watch?
C) Designer shoes?
D) A Tractor Boys mug?
Are you looking for:
A) Friendship?
B) Romance?
C) Marriage?
D) A ride on a tractor?
Which is your favourite group:
A) Elbow?
B) Arctic Monkeys?
C) Boyzone?
D) Mud?
We understand that Ralph Bishop, the Suffolk man who admitted having sex WITH tractors, has already been banned from the site.
Mr Joyner said: "It will only cost £10 to join TractorMatch.com but you could find your soil mate."
Please support my running costs by clicking here and buying me a beer!
[olimometer id=1]