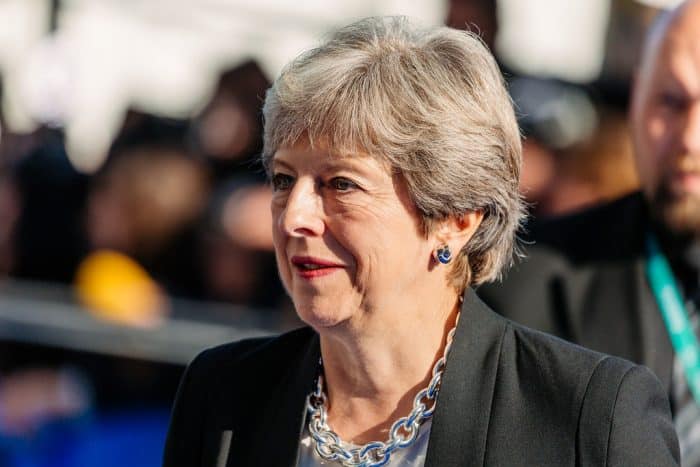 Prime Minister Theresa May has given permission for her speeches to be recorded to help the millions of Britons who suffer from insomnia.
The boxed set of CDs, called Brexit Lullabieszzzz, includes Mrs May's latest speech about the EU, in which she droned on about global blah, alignment blah, trade blah and borders blah.
Sleep scientists believe anyone listening will have suffered the pinnacle of boredom and mind-numbing repetition – something they have been unable to recreate in laboratory conditions.
[AdSense-A]
Professor Brian Brain, of East Anglia University, said: "It was remarkable in its sophisticated level of coma-inducing paralysis. It was beautiful. A work of bland genius.
"We approached Number Ten immediately to get permission to use it along with her other speeches to help people who suffer debilitating sleeplessness, which can affect people's mental and physical help.
"We will add some repetitive sounds from Tibetan singing bowls and people will nod off for hours.
"Our research thus far has included scripts of Last of the Summer Wine, which gave good results, ocean sounds and birdsong.
"We found our guinea pigs almost fell asleep but often remained restless.
"Our advice to insomniacs is to have a cool bedroom, either not take alcohol or take shedloads before they literally fall into bed, and to listen to white noise.
"Mrs May has found the equivalent of white noise in speech form. It is nothing short of a miracle for sufferers."
[AdSense-B]
Insomniac Lorraine Fisher, 34, of Stowmarket, said: "I can't wait for the CD to be released. I have tried everything including sleeping pills and Night Nurse and classical music or the BBC World Service.
"Nothing works properly. I have been a guinea pig for Professor Brain and his team and he thinks he has finally found the answer to my prayers."
The CD set will be on sale within weeks for £19.99, with profits going to The Insomnia Society.
Mrs May said last night: "I am delighted that my speeches, made for the many not the few who suffer from sleepless nights, and for hard-working families who cannot easily nod off, will find alignment with themselves to achieve a strong and stable sleep."
* * * * * *
[wysija_form id="1"]
Join our witty Suffolk Gazette Facebook page community.