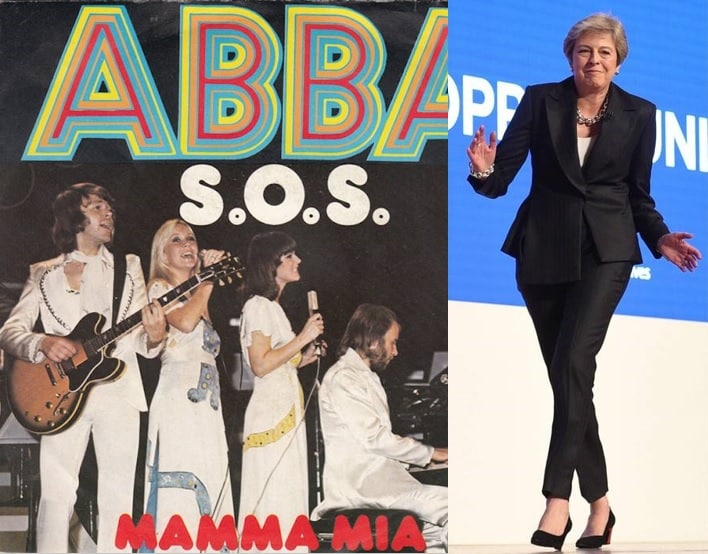 Prime Minister Theresa May had to be talked out of walking on stage at the Conservative conference to ABBA's hit, S.O.S.
Party managers persuaded her that Dancing Queen was more appropriate because S.O.S. is a distress signal.
[AdSense-A]
This is the real story behind Mrs May dancing maniacally on to the stage before giving her showpiece speech today.
Downing Street spokeswoman Lorraine Fisher, 34, said: "The Prime Minister hadn't twigged that coming on stage for her big speech to S.O.S. was a bad idea.
"We managed to persuade her at the last minute to switch to Dancing Queen.
"We told her she could pretend it was self-mocking about her horrific dancing while in South Africa.
"But can you imagine the field day the press would have had with S.O.S.?
"It's not like we're in any distress, is it?"
[AdSense-B]
Other ABBA hits that would have caused issues included Voulez-Vous, seeing as we currently don't like the French.
Money, Money, Money was also a no-no because no-one has any.
It is currently unknown what the stars of ABBA, the 1970s and 1980s music sensation, made of one of their biggest hits being used as Conservative Party propaganda.