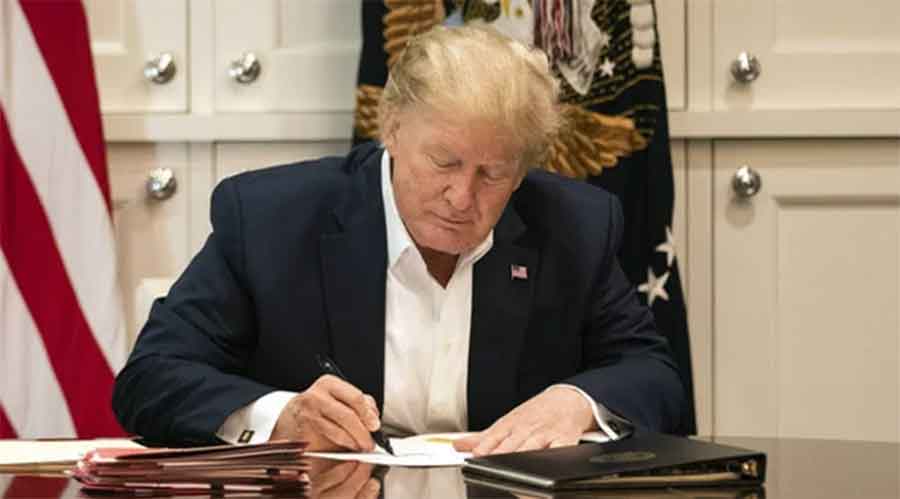 President Trump is expected to be released from hospital after seemingly overcoming COVID-19 with no problems at all. Here is the Suffolk Gazette's President Trump guide to surviving the virus, even if you are 74.
1 Announce your condition to the world on social media, then casually walk to a helicopter if you have one and fly to hospital.
2 Take over a whole floor of said hospital.
3 Pack a few white shirts and blue suits.
4 And a photographer.
5 Pretend to do some work and get the photographer to take some pictures.
6 Remember next time to bring a Photoshop expert to do a better job.
7 Tell everyone on Twitter how well you are doing (remember to mention the wife).
8 Take the opportunity to do a couple of videos to show how well you are.
9 Remember next time to take your make-up bag for orange powder.
10 Release another video, this time with an orange face because you have got your colour back.
11 Take a car trip to wave at people outside the hospital.
12 Hire new security personnel because the others just went down with COVID.
13 Prepare for your victorious release from hospital.
14 Tell the world how strong you are and that you are ready to Make America Great Again.
15 Call for Presidential election to be scrapped when it becomes clear you are going to lose it to Sleepy Joe.
Why not buy a topical mug?
All sales support the Suffolk Gazette. Visit our partner DirtyOldGoat.com for the full collection, or buy one below…