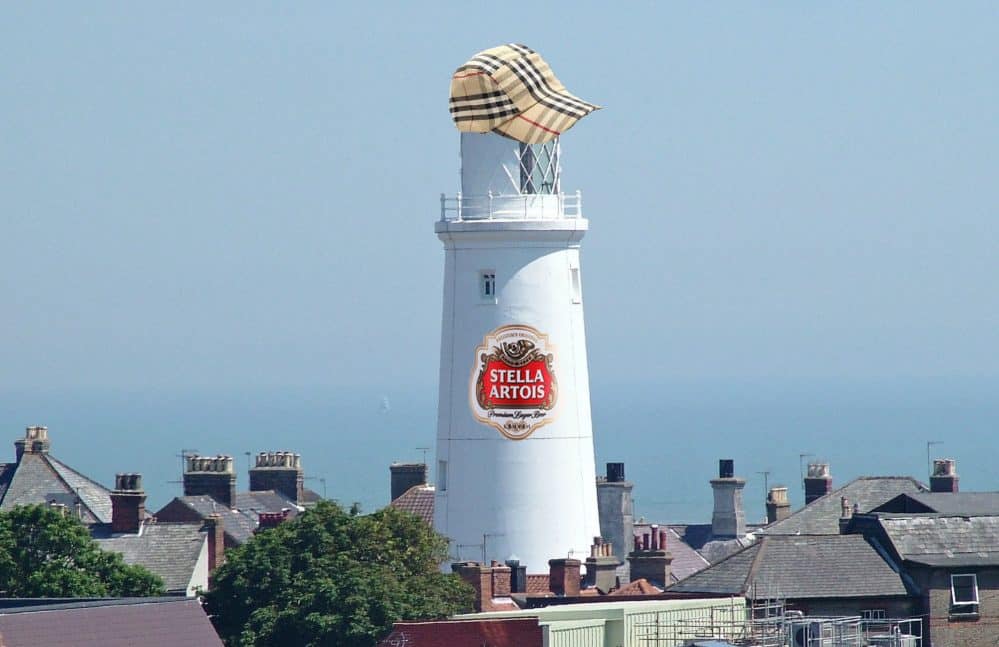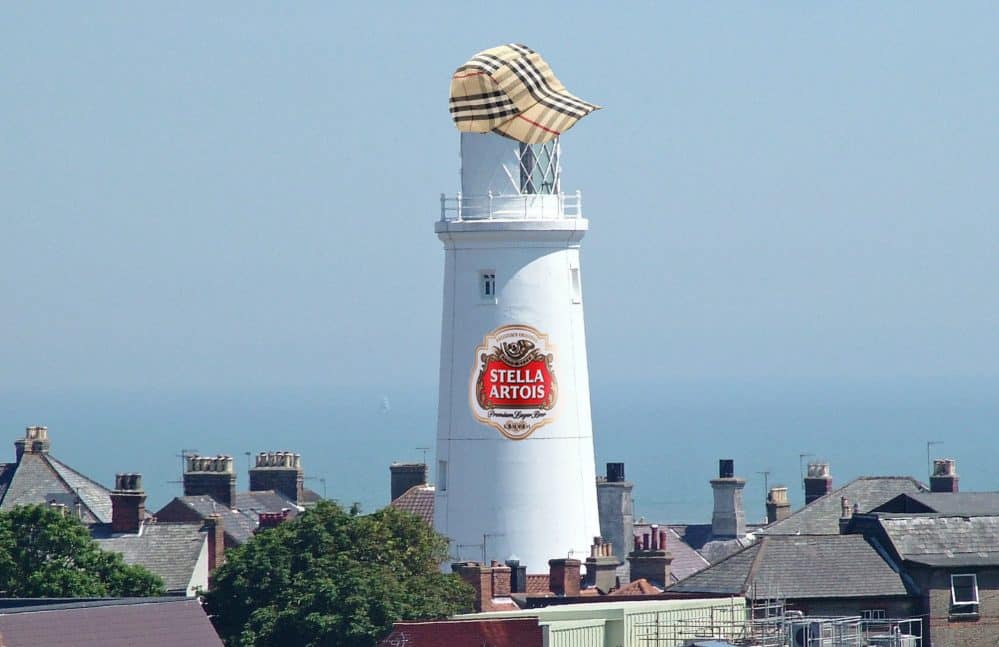 Southwold lighthouse has undergone a makeover as the posh Suffolk resort bids to attract more "working class" visitors – just like the ones who go to Great Yarmouth.
Councillors are proud of their resort's quaint image but need extra footfall to raise cash to pay for their sky-high property prices.
While looking jealously at visitor numbers to Norfolk's downmarket Great Yarmouth, Southwold tourist bosses decided to experiment with dumbing down themselves.
[AdSense-A]
They have placed a giant 25-foot wide Burberry baseball cap – a favourite 'Chav' garment – on top of their lighthouse.
And to polish it off, they added a huge Stella Artois logo as well, believing the strong lager is the preferred drink of the common man.
But locals are furious, saying no working class people should ever be allowed anywhere near Southwold.
Piers Farquar-Churchill, 68, a retired City banker, told the Suffolk Gazette: "The lighthouse now looks hideous – if they had to put a beer on, it should have been Adnams, the local brew.
"But that's not the point – we simply do not want sweaty common people here."
[AdSense-B]
Town councillors say they are looking forward to welcoming the newcomers.
One explained: "We have made a coach park because they will obviously all arrive on buses. We assume they cannot afford motor cars.
"We are not sure what they will find to enjoy here, but once we've got them we can charge them the earth, so who cares?"
Suffolk chav Lorraine Fisher, 34, said: "Whatevva."
* * * * * *