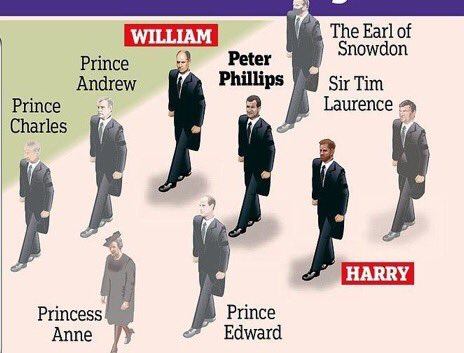 By Jane Seymour, Royal Editor
The Royal Family formation looks short on goals, with only Princess Anne up front and Prince Charles unsuited to the Number 10 role.
Fans were surprised by the line-up, although it does have a strong defensive midfield with Princes William and Harry, partnered by Peter Phillips.
But supporters are worried by the lack of creativity up front, and suggested maybe a football tactics book from Amazon.
Football fan Lorraine Fisher, 34, said: "I don't mind Princess Anne up front on her own. She is a clinical finisher and sharp as a needle.
"But why oh why has the boss put Prince Charles just behind her in the crucial Number 10 role?
"He has no pace and is well past his best. This position only works if he is supported by two attacking wide men with pace and good crossing ability.
"Yet here we have Prince Edward, who has never scored, and Prince Andrew on the right side, who is more used to playing with the Under 18s.
"The midfield base is okay – William and Harry are highly competitive. But I am concerned about Sir Tim Laurence and The Earl of Snowdon in central defence.
"They are not too strong in the air and the Earl looks far too deep, raising questions about his positional sense."
Some critics said it was a shame there was no place in the team for Markle, whose trickery had left many opponents in a state.
Mugs are us
Buy one of the Suffolk Gazette mugs from our friends at Dirty Old Goat, or buy direct from the items below.