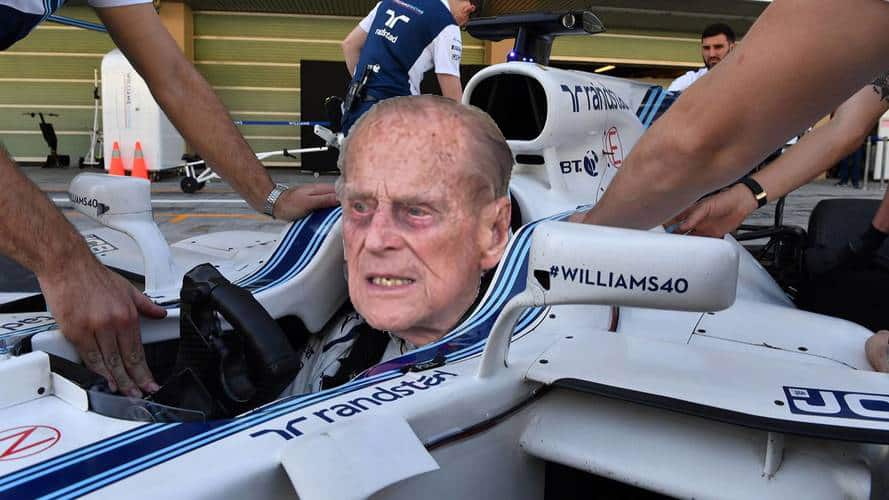 The Williams Formula One team has completed its driver line-up for the new season, with Prince Philip the surprise choice behind the wheel.
His Royal Highness, described as a "keen and fearless" driver, will make his F1 debut when the 2019 season kicks off in Australia in March.
A source close to Williams deputy principal Claire Williams said: "Phil has been busy testing in Norfolk over the winter break.
"He's been putting in some impressive times, with only one or two minor bumps along the way.
"Because he is married to The Queen, we expect heightened media interest in our team, and hope to attract new sponsorship, too."
Racing insiders say Range Rover has already stepped forward as potential commercial partners, while Norfolk Police are taking a keen interest.
Critics say Prince Philip, 97, is nothing more than a rookie driver who could be a danger to others on the track.
"Not so," explained a Williams spokesman. "It's well known that Royal protocol dictates you have to remain two steps behind the Duke at all times.
"We can't wait to see the frustration on Lewis Hamilton's face.
"Our only concern is the HRH will lose his bearings on the circuit and go the wrong way round."