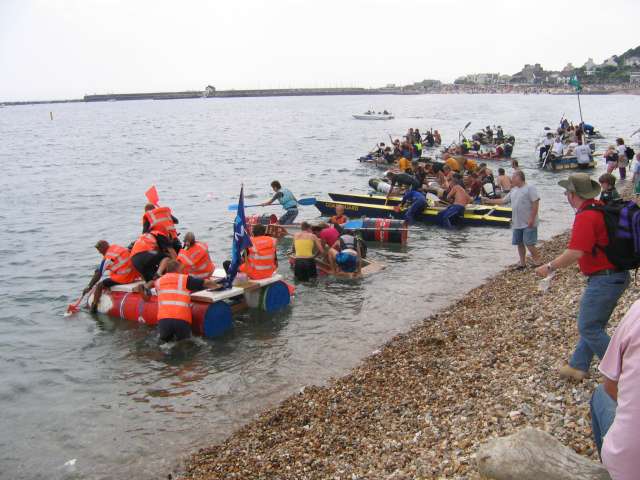 French authorities are increasingly concerned about the thousands of Brits fleeing the UK for the safety of Europe.
The number of refugees trying to escape the madness of British rule has reached epidemic proportions in recent days.
Desperate men, women and children are dicing with death by heading across the English Channel on any floating device they can find.
Often, they make the perilous journey on nothing more than a raft put together from barrels and wood.
They have started arriving on beaches across Northern France, and now the French coastguard has been forced to increase patrols.
The numbers seeking a new life in Europe reached epic levels yesterday.
French humanitarian worker Madame Lorraine Fisher, 34, said: "These poor people are desperate. Their country is unstable, dangerous and there is about to be an economic disaster."
The madness of UK life became apparent this week when Parliament voted overwhelmingly against the Government's key Brexit policy. The next day, it confounded logic by voting it had overwhelming confidence in the Government.
Refugee Darren Knight, 27, from Suffolk landed in France last night aboard a raft made from a bathtub.
"I shall be seeking immediate asylum status here in France where it is safe," he said.