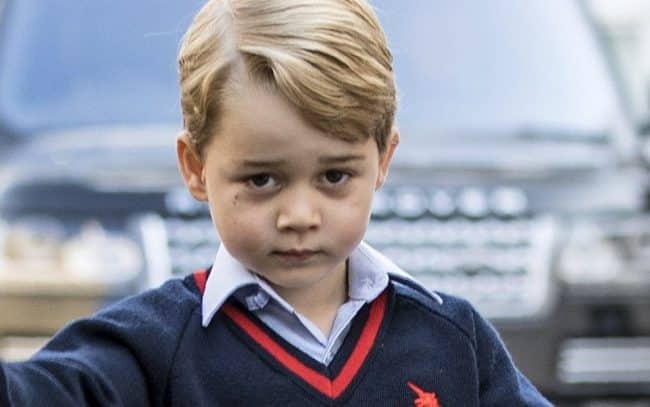 By Jane Seymour, Royal Editor
Prince George threw a mini tantrum when he was not picked to play a wise king in his school nativity.
The strong-willed toddler stunned teachers when he fumed: "One day I really will be king and all of you will be locked in the Tower of London."
But staff at the Thomas's School in Battersea, London stuck to their guns, and the young prince, who is third in line to the throne, was forced to play a sheep instead.
Proud parents the Duke and Duchess of Cambridge, were delighted with the performance.
Prince George school
A school insider said: "We have to make sure all of our children get the chance to shine in the nativity play, no matter who they are.
"Prince George will have plenty of time to practise being a real king, so there was no pressure on us."
In the nativity, three wise kings turn up bearing gifts for baby Jesus.
Yet despite his royal blood, young George was forced to dress up in a cuddly sheep outfit.
Other children at the school were said to be delighted that they were able to be king, just for one day.
One parent said: "George is a great character and probably was not very angry about being a sheep.
"He has a real sense of humour and played his part perfectly.
"It's good to see that the school treats him just like another other pupil."