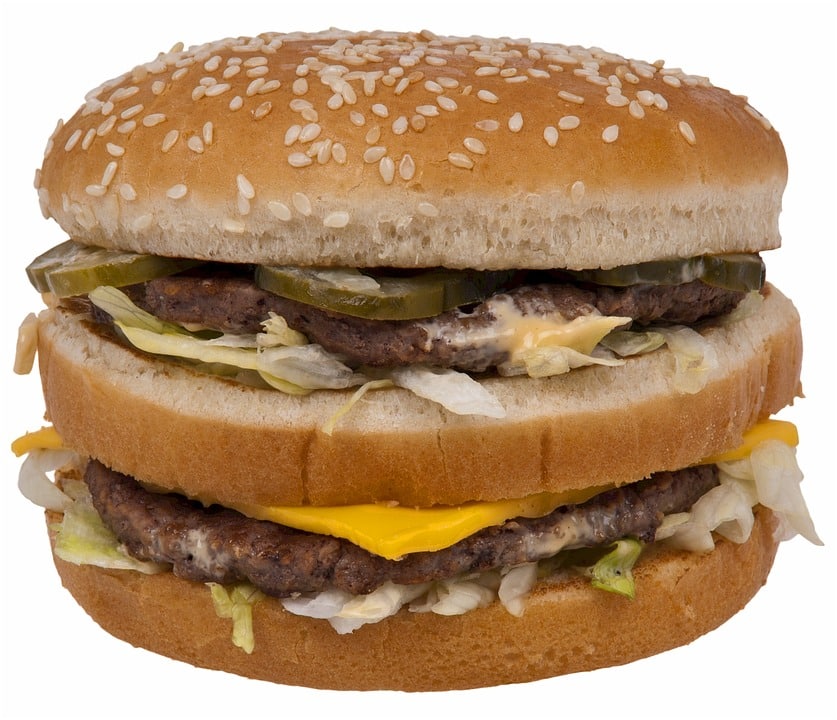 A woman who got pregnant romping in a McDonalds restaurant has now given birth and been offered free Big Macs for life.
Staff were delighted when she named her new-born son Ronald after the fast-food chain's cheery clown mascot.
Managers were initially furious after spotting the amorous 27-year-old woman on CCTV cavorting with a mystery man under a table in a corner of the restaurant.
They identified her next time she came in for a Big Tasty, but agreed not to prosecute after hearing she had fallen pregnant.
Now little Ronald has been born, weighing a bouncing eight pounds, 32 times heavier than a traditional quarter pounder.
Lorraine Fisher, 34, who works at the McDonalds restaurant in the Ipswich area, said: "We've offered her and Ronald free food for life.
"To think he was no more than a twinkle in his mother's eye as she tucked into a Sausage & Egg McMuffin one minute, and the rest is history.
"The boss wanted to prosecute when he saw the CCTV footage of her encounter.
"Her face was put up above McFlurry dispenser and when she next came in three months later, he tackled her about her behaviour.
"But then she revealed she was then pregnant. After promising she could only have conceived in the restaurant, the boss decided to make a positive out of it.
"So she has been told she and little Ronald can eat for free whenever they want."
It is believed the restaurant is preparing to stage a publicity launch to show the mum and Ronald off to the world's media.
PR expert Steve Walshe said: "Everyone loves a restaurant visit with a happy ending."