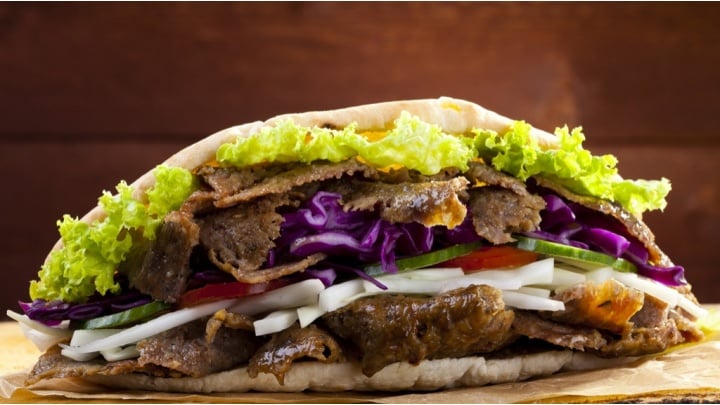 Suffolk fast food fan Steve Walshe says there is no way he will take the COVID vaccine because he doesn't know what's in it.
Portly Steve, who tucks into two takeaway kebabs a week, and enjoys chicken nuggets and turkey twizzlers, worries the mysterious vaccine ingredients could be harmful.
Plasterer Steve, 43, explained: "Why on earth would anybody want to ingest something into their body that they know nothing about?
"We don't know what's in the vaccine, or what effect it might have."
Steve was speaking between mouthfuls of doner kebab from his local takeaway in Ipswich, seemingly unaware he could be chewing on processed sheep arseholes and lips.
"It's all a conspiracy," he explained, picking a piece of gristle from his teeth. "I like to know what goes into my body."
But Steve's long-suffering partner, Lorraine Fisher, 34, can't wait for the vaccine.
"Steve is an idiot," she said. "If COVID doesn't get him, a heart attack will."
Topical mugs
Buy a topical mug for your kitchen or as a gift. Bring some humour to a difficult situation we find ourselves in. Browse DirtyOldGoat.com or buy the topical mugs below…