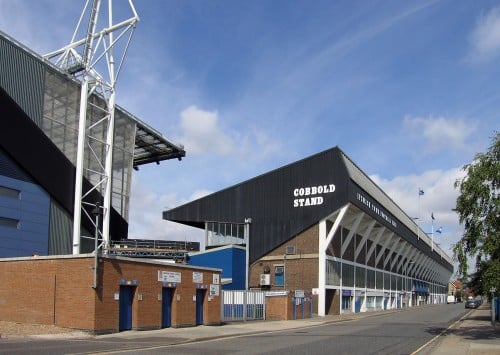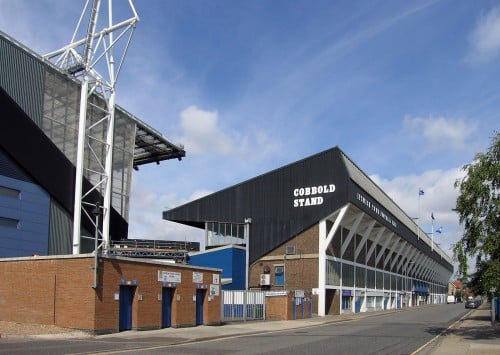 By Our Football Staff
Fierce East Anglian rivals Ipswich Town and Norwich City are in shock talks to merge and form a new giant of English football.
Ipswich's secretive owner Marcus Evans and Norwich supremo Delia Smith have ratified the plans.
And the Suffolk Gazette can reveal that Norwich chairman Ed Balls has agreed to Town's clever suggestion of a fair compromise over the new super-sized club's name.
They will take the 'wich' from Norwich, and the 'Ips' from Ipswich to create a brand new team called 'Ipswich'.
And Mr Balls has also agreed the new team should play at the bigger stadium, meaning it will be based in Ipswich, which has a 30,300 capacity and a substantial trophy cabinet.
A spokesman for Norwich said: "We'd like to thank our friends in Ipswich for working with us on this deal, which makes financial sense because we will also merge finances, therefore wiping out the huge debt currently facing Ipswich Town. I am sure our supporters will be delighted."
But Canary fan Bubba Spuckler, who is a season ticket holder at Carrow Road with his sister and their eight children, said: "Hang on a minute – Ed Balls seems to have agreed to Norwich City being wiped off the face of the earth, and Ipswich remaining but now with no debt. That can't be right?"
Ipswich fans were more buoyant. Lorraine Fisher, 34, said: "It will finally confirm that Ipswich is the only club in East Anglia worth bothering about. However, I will miss the derby matches against Norwich."
The two sides play each other in the Championship at Portman Road in September, a game that could now end up being the last ever between the two clubs.