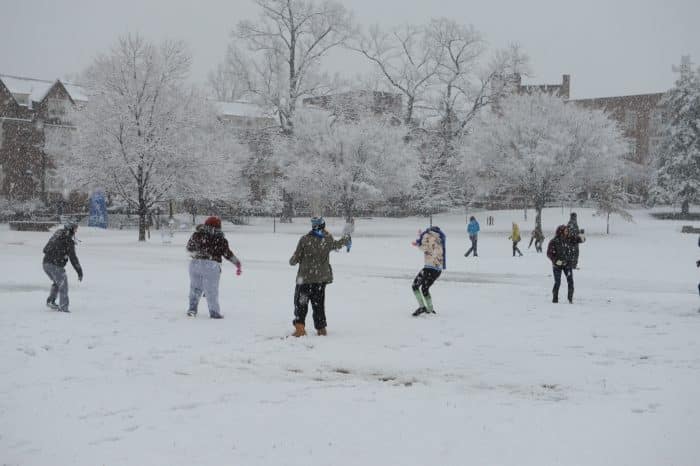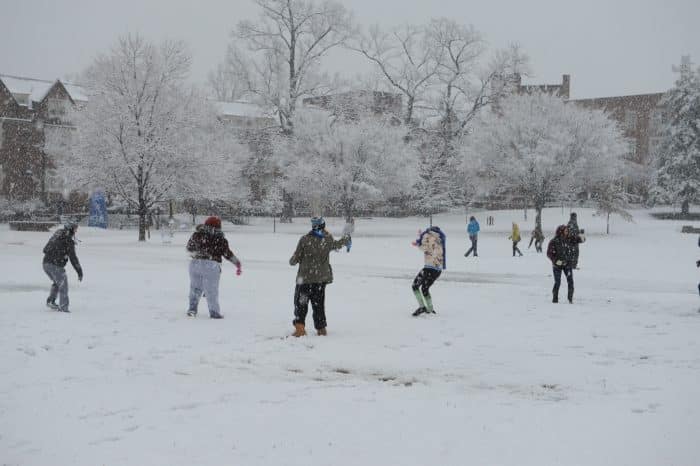 It has been so cold in northern England this week that a mum has put on a second pair of pyjamas before taking her kids to school.
Lorraine Fisher, 34, from Darlington, shrieked: "It's cold enough to freeze me tits off, pet," as she dropped off adorable Zak, seven, twins Zany and Zandooorf, eight, Ziggy, nine and ten-year-old Zednut to their local primary school.
[AdSense-A]
Being a hard-as-nails northern woman, Miss Fisher is used to ignoring the Arctic weather that blights the country north of Peterborough.
But even she was taken aback by this week's cold snap.
Yesterday, she spent an additional five seconds getting ready for the school run – so six seconds in total – by adding a second layer of pyjamas.
Other mums shivering at the school gates in their night gowns were "dead jealous" when they saw what she had done.
And they vowed to follow her lead tomorrow, should it still be a "slightly chilly" -5 degrees in driving snow.
[AdSense-B]
However, southern mother Sofia Gestinghtorpe-Charles, 27, from Framlingham in Suffolk, said Miss Fisher was a disgrace.
"The lazy cow should get dressed properly in the morning like the rest of us.
"Fancy wearing your pyjamas on the school run? What sort of message does that send to the kids?
"But fair play to her for coming up with the idea to put on an extra layer. I would never have thought of turning the heating up in the Audi."
Join our witty Suffolk Gazette Facebook page community.