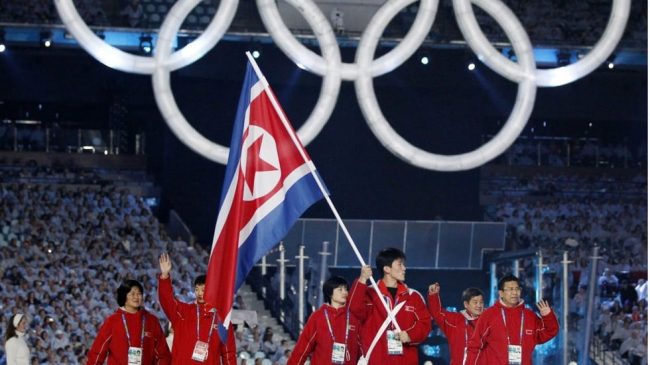 Speculation was rife in Suffolk today that the North Korea Winter Olympics team has been enjoying a secret training camp at Walberswick.
Rumours first started spreading after Asian athletes, wearing red kit with the letters DPRK, were seen training on the Suffolk coastal village's sand dunes.
Now this newspaper's investigations appear to confirm that elite members of the North Korean team are being put through their paces as part of training for next month's games in South Korea.
[AdSense-A]
It is a common technique for athletes to train on sand dunes, often hauling a tyre attached to a rope around their midriff.
This improves stamina and strength – ideal for the North Korean skiers, skaters and members of their world-famous bobsleigh team.
They were sent to Walberswick by Kim Jong-un, who has a love affair with the Suffolk coast after buying a caravan holiday home there three years ago.
Staying at a secret location – possibly in nearby Southwold – the team has been spotted running up and down the dunes, as well as swimming in the North Sea, and enjoying wrestling competitions.
Eye witness Lorraine Fisher, 34, said: "I was walking the dog at Walberswick when I saw around 15 athletes training on the dunes.
"Someone said they were from North Korea, but I didn't believe them. It seems strange that they would be training for the Winter Olympics in Suffolk.
[AdSense-B]
"But as I got close they were clearly wearing the North Korean team kit. They had a translator called Jim Miles with them, who wished me a cheery good morning."
It is believed the team members have been enjoying traditional seaside fish and chips, even if this has played haddock with their strict diet regime.
Join our witty Suffolk Gazette Facebook page community.