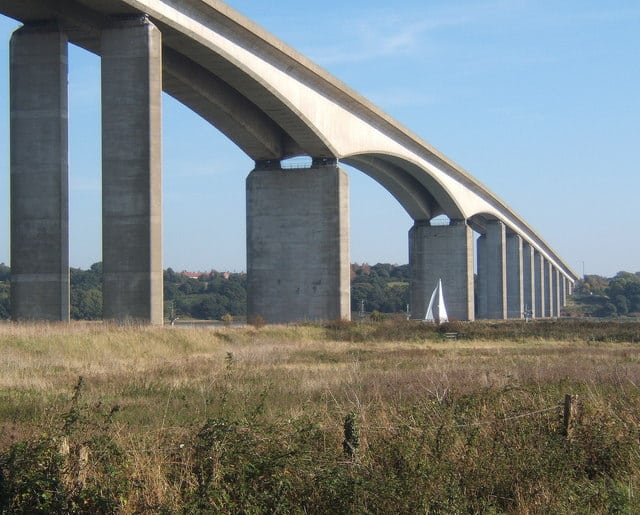 Tractor drivers have confirmed they use the Orwell Bridge for the sheer fun of annoying other motorists.
They pootle along the dual carriageway slowly and then crack up laughing when they look at the traffic backing up behind them.
"It's hilarious. You should see the faces pressed up against windscreens, contorted with rage," smirked Waldringfield farmer Chris Salame.
He says tractor drivers have absolutely no genuine reason to use the 1.3-mile river crossing near Ipswich, which has a new 60mph limit for normal traffic.
"But we like to do around 40mph," said Chris. "That way we cause maximum chaos, and it's hilarious."
Orwell Bridge
He said some tractor drivers would go across the bridge for fun, then turn around at the first junction at Nacton and come back again the other way.
"One guy had a few hours to kill between loads, so he went back and forth across the Orwell Bridge 18 times in a row," laughed Chris. "He posted about it on the tractor forums and everyone thought it was very funny."
Police say there is nothing stopping tractor drivers from using the crossing. "We would urge other motorists to simply be patient while they are stuck behind a tractor."
Congestion along the whole of the A14 in Suffolk will, however, be eased once the new canal is built linking Felixstowe Port with the Midlands.