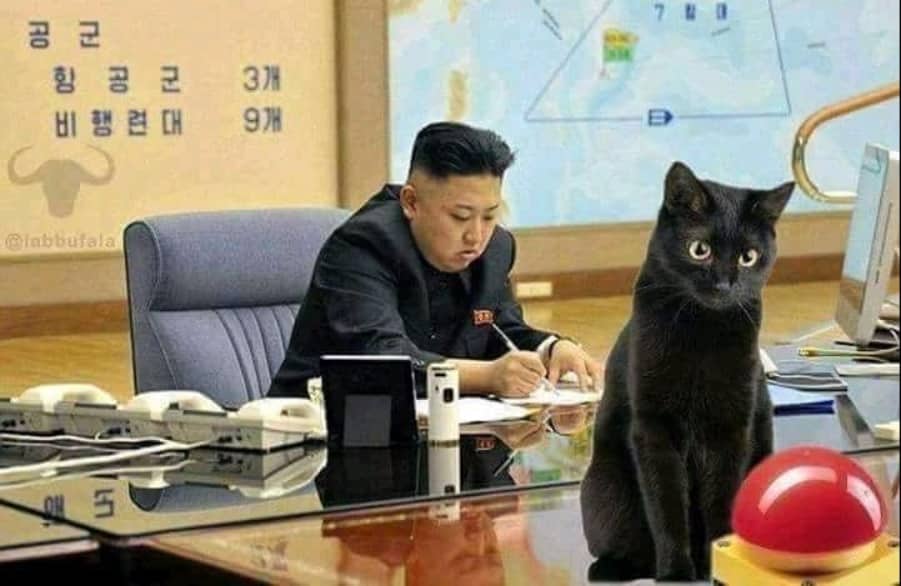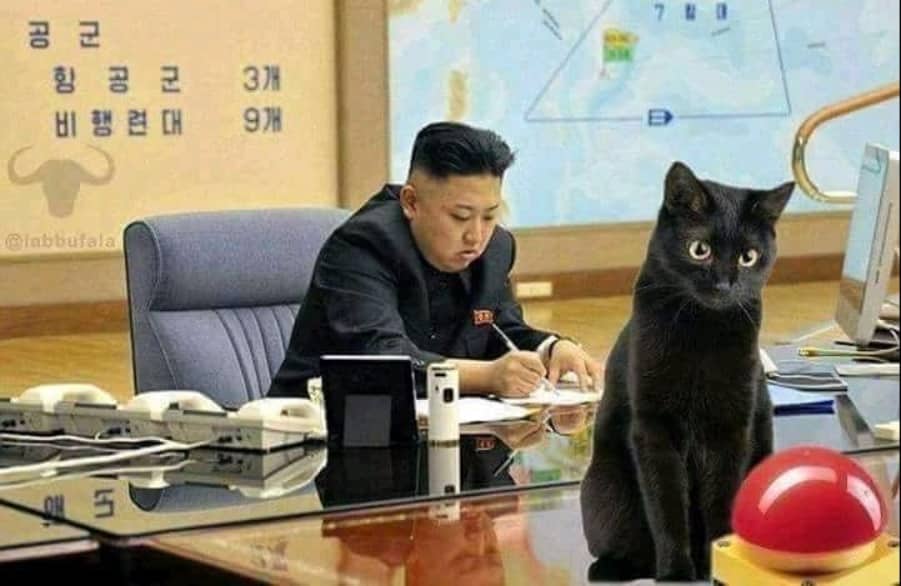 Fears were growing for world peace today after it emerged Kim Jong-un has got a new cat which he allows to play in his office.
The silky-furred black moggy has the freedom of the North Korean leader's work desk, and likes nothing more than a game.
But experts in the west have become alarmed after photos emerged of the kitty taking an interest in a large red button.
Worried British security expert Lorraine Fisher, 34, said: "It's only a matter of time before the temptation becomes too much and the cat prods the button with her paw.
"Within seconds, her feline curiosity will have set off scores of ballistic nuclear missiles to South Korea, Japan and the United States of America.
"It will be the biggest cat-made disaster known to humankind."
Officials close to Kim Jong-un, who recently boasted he has a nuclear button on his desk, have also seen the cat staring at the button with devilish yellow eyes.
It is seen above in a photograph that first emerged on Twitter (we're happy to give a photo credit when we know who 'took' the image).
However, they know that shooing it away or raising concerns to their Dear Leader would mean 25 years in hard labour camp near the Chinese border.
"He loves that cat," said a North Korean diplomat in London. "He won't hear a word said against it."
Animal behaviour expert Steve Walshe, from Suffolk, said: "If you put a cat next to an object that clearly should not be touched, it will touch it.
"Normally this would something of little importance, like a cotton reel or a pencil.
"But in this case it is the button that can start World War Three.
"I would urge Mr Jong-un to keep a close eye on his new cat, or at least put his big red button in a drawer."