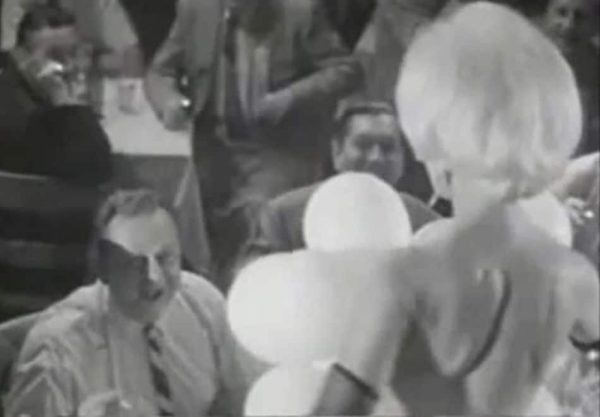 By Ian Bred, Norfolk Correspondent
A Norfolk MP who was caught in a sleazy lap-dancing club has claimed he thought he was attending a celebration of Scandinavian folk dancing.
Tory Bubba Spuckler, the MP for Downham Market, insisted he went to the strip joint believing it had something to do with traditional Lapland music.
[AdSense-A]
"I am very interested in the cultural activities of Lapland, Finland and Scandinavia in general.
"So when a constituent of mine, following a meeting at Westminster, suggested we go to a nearby lap-dancing club, I was up for it.
"Obviously once I realised exactly what sort of establishment it was, after about three hours, I decided to leave.
"Unfortunately that is when the police raided the place, claiming it was operating without the necessary licence.
"I told them I was on a cultural visit, but they did not seem too impressed."
[AdSense-B]
Mr Spuckler, who made the news last year when he claimed banning family members from working for MPs would be a particular problem in Norfolk, was held by police for two hours but released without charge.
However, dancer Lorraine Fisher, 34, from Suffolk was charged with public indecency.
"It was all an honest mix-up," said Mr Spuckler, 64. "I am sure the ladies of Downham Market Women's Institute will understand."
He said he would avoid making the same mistake a second time.
Instead, he was looking forward to getting his haircut after a pal invited him along to a local clip joint.
Join our witty Suffolk Gazette Facebook page community.