News
Police force man to remove rude Halloween pumpkin
By
|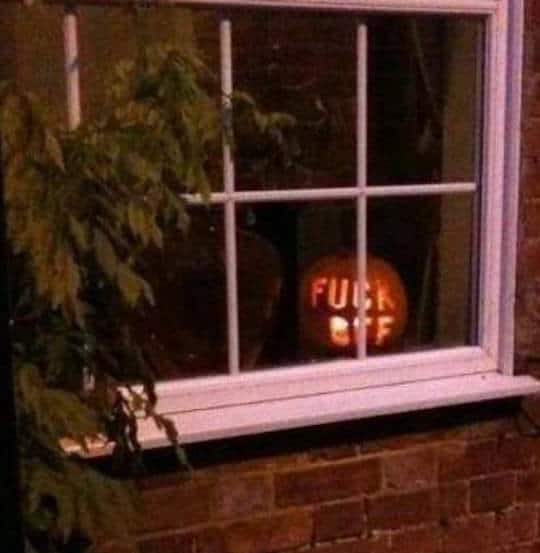 By Hugh Dunnett, Crime Correspondent
A grumpy homeowner who left a rude Halloween pumpkin in his window has been forced to remove it by police.
Reg Bates, 47, said he was fed up with trick or treat kids knocking on his door asking for sweets.
So he carefully carved the words "Fuck Off" into his pumpkin, popped a candle inside and left it in the front window for all to see.
But while many people in Framlingham saw the funny side, some parents complained and one rang the police in disgust.
"Officers came round and had a word," farm labourer Mr Bates said.
"They actually thought it was very funny and one even took a photo of it on his phone.
"But at the end of the day they said I was potentially in breach of the peace, so they asked me to remove it. I have made it into a tasty soup instead."
A Suffolk Police sergeant said: "We had an unusual call about a rude pumpkin, so we sent two officer around to the address.
"We spoke to the homeowner who claimed it was a joke to keep children from knocking on his door trick or treating.
"He has now removed the offending fruit and we will not be taking the matter any further."
Mr Bates, who is divorced and has two grown-up children, added: "I expect when I become a grandfather I will be a little bit better behaved."
A neighbour who asked not to be named said: "I thought it was brilliant. It made my day when I saw it in his front window."