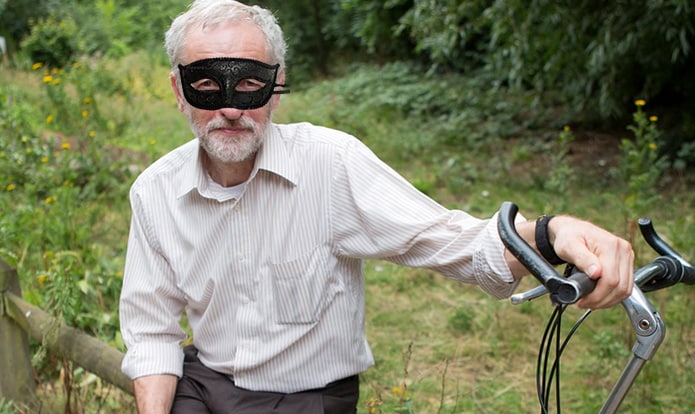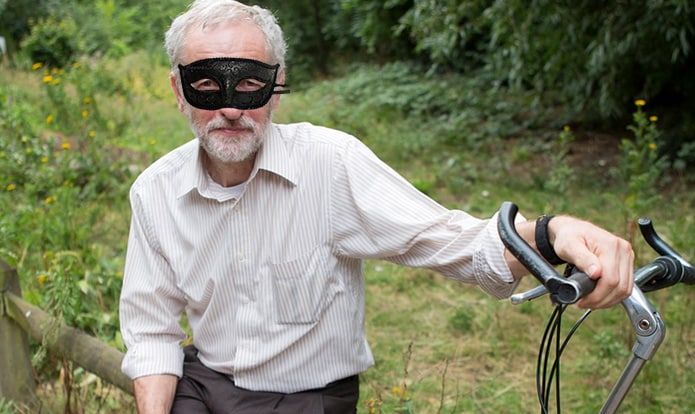 CCTV images show this masked man tampering with Sir Richard Branson's bike
EXCLUSIVE
By Hugh Dunnett, Crime Correspondent
Police in the British Virgin Islands are hunting a mystery masked man who was seen tampering with tycoon Sir Richard Branson's bicycle just hours before a horror crash left him badly injured.
CCTV footage reveals an elderly white-bearded man wearing a mask to hide his face as he sat on a fence allegedly sabotaging the brakes on Sir Richard's road bike.
Hours later, the multi-millionaire "feared for his life" after crashing head-first onto the tarmac as he came down a steep hill.
[AdSense-A]

A local detective said: "We wish to speak with the gentleman caught on camera with Sir Richard Branson's bike on Thursday. He wore a disguise to cover his face up, but we believe someone out there must know who he is."
The crash ended a tumultuous week for Virgin boss Sir Richard, who was embroiled in a bitter row with British Labour Party leader Jeremy Corbyn after he claimed he had to sit on the floor of a Virgin train because it was "ram-packed".
But Sir Richard, who is in training for an endurance bike challenge, released train video footage which appeared to show Mr Corbyn walking past empty seats before filming himself sitting on the floor.
Sir Richard suffered a cracked cheek, torn ligaments and severe cuts and bruises from the crash, but remained in good spirits and posted this photo on the Virgin website: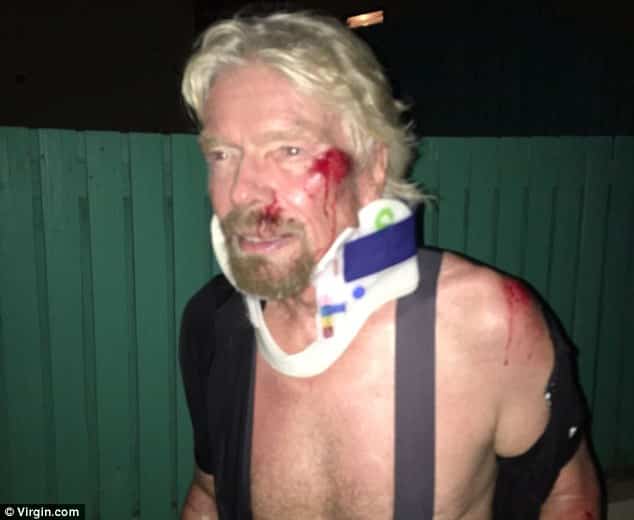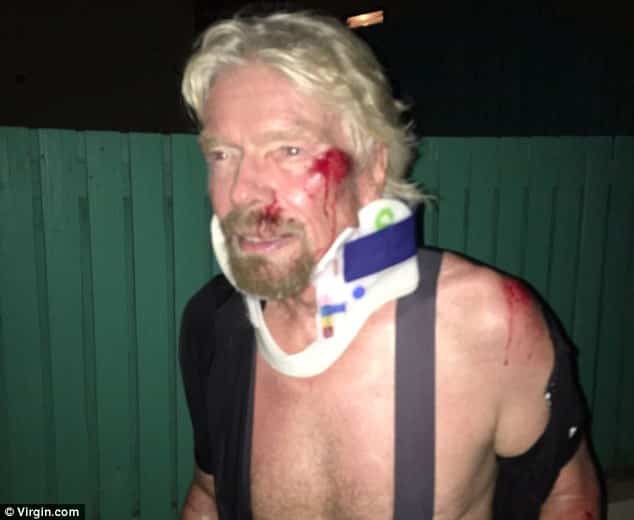 Bruising political encounter: Sir Richard after his smash
Mr Corbyn is also a keen cyclist who knows his way around the mechanics of a bicycle. The Suffolk Gazette tried to contact him for a comment but a Labour insider revealed he is "currently in the Caribbean area" on personal business.
Please support my running costs by clicking here and buying me a beer!
[olimometer id=1]
Join the fun and discussion on our Suffolk Forum.