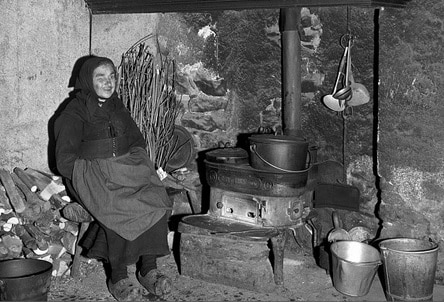 By Ian Bred, Norfolk Correspondent
Women in Norfolk have finally won the right to vote in their parish councils, the Government announced last night.
It follows generations of protests from the Norfolk Suffragettes, some of whom were imprisoned for hurling turnips at the Houses of Parliament or setting fire to haystacks.
Lorraine Fisher, 34, from Yarmouth, said: "My granny, Edna Spratt (pictured above) chained herself to the railings outside Jarrolds with a placard saying, 'Gissa vote, buh'.
"She worked hard all her life toiling on the land. She raised 23 children in dire poverty. She worked her six fingers to the bone.
"Yet when it came to voting at the parish council, she was turned away."
Lorraine has continued to fight for women's rights in Norfolk.
"Our next battle is to win the right to drive a tractor.
"We may even help our menfolk get free education," she said. "At the moment they are really backward, even believing that their football team can win a game one day."
A Government insider confirmed Norfolk women would be allowed to vote in parish councils.
He said: "100 years after women in the rest of the country were allowed to vote for the first time, we are now letting it happen in Norfolk.
"But only for parish council elections. We can't allow them to have a say on important things – anything might happen."