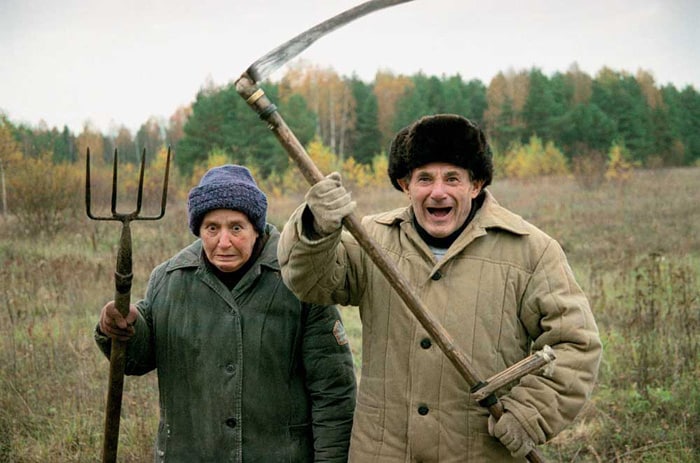 By Jane Seymour, Royal Editor
A Norfolk couple have camped out in their country lane for a week in the hope of catching a glimpse of the Royal wedding.
Bubba and Darlene Spuckler, from Downham Market, say they are excited to see Prince Harry and Meghan Markle.
"We've been sitting in the lane since Sunday to make sure we get a good spot to see the happy couple," Bubba, 43, said.
It is not clear why the Spucklers think the newly-weds will travel along the Norfolk country lane, which is a dead-end.
And no one has had the heart to tell them the wedding is hundreds of miles away in Windsor.
The Spucklers have seemingly not learnt their lesson from Prince William's wedding in 2011, when they camped out in the isolated lane for two weeks.
"William and Kate never showed up," explained Darlene. "I expect they had a last-minute change of plan. These things happen."
The couple have kept up their spirits while camping out by playing with sticks and eating mud.
Bubba said: "We've not seen anyone else all week, but I expect they'll all rush here at the last minute to try to see Harry and Meghan, and other members of the Royal family.
"But they'll regret it as they may not get a good view. That's why we camped out – we've got the best spot."
The news comes just a day after it was revealed Donald Trump had disguised himself as the Queen in order to gatecrash the Royal wedding.