EXCLUSIVE
By Arthur Pint
Entertainment Editor
A Norfolk woman has accused TV bosses of ageism after they refused to commission her idea for a new home-based cookery programme.
Edna Spratt, 44, from Dereham, wanted TV crews to visit her hovel so she could reveal her Norfolk cooking secrets to the world.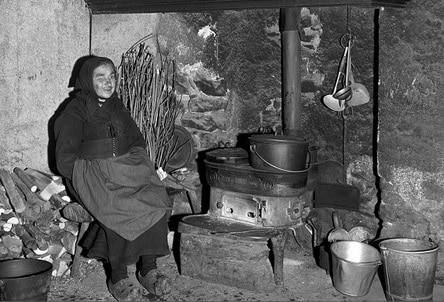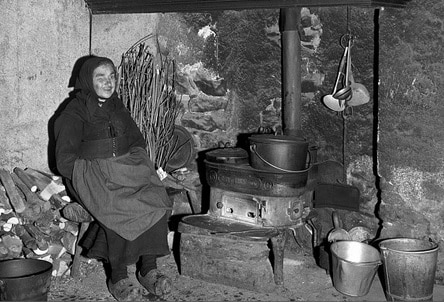 Filth: Edna Spratt in her Dereham hovel
But bosses at the BBC, ITV, C4 and 5, Sky and even Amazon took one look at Edna, and the disgusting state of her kitchen, which has no electricity or running water, and threw her out of their offices.
Devastated Edna, who lives with her brother and their 14 children, said: "I am jolly upset. Ever since I was a little girl I have wanted to be on TV.
"And because I love Delia Smith and am such a great cook myself, I thought I could easily rival Nigella Lawson. I mean, what's she got that I haven't?
"I could have wowed viewers with my stuffed turnip done three ways, with a tempting turnip jus. And my turnip pavlova is to die for."
Edna said she was now consulting her lawyers. "The television people clearly turned me away because they felt I was too old to be on TV," she said. "Ageism in the TV industry is rife and needs to be stopped – and I plan to make an example of them."
Neighbour Bubba Spuckler was also disappointed. "Edna does an awfully good turnip turnover. It's a terrible shame," he said.