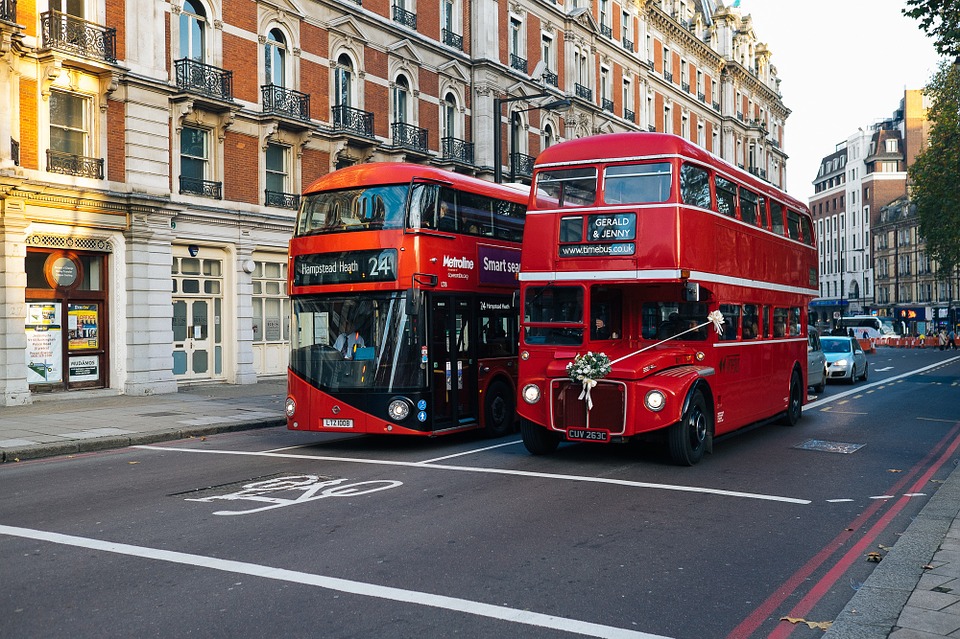 By Casey Jones, Railways Correspondent
Delighted Gerald Jenkins was celebrating today after winning Greater Anglia's coveted Rail Replacement Bus Service Driver of the Year award.
Beaming Gerald, 62, was handed the trophy at a glittering ceremony last night after single-handedly clocking up 3,478 bus journeys this year between Ipswich and Liverpool Street Station in London.
[AdSense-A]
The award was even more prestigious this year, given that Greater Anglia did not seem to run any trains at all, but relied on four wheels to transport its frustrated passengers.
Gerald, who is married to Jenny and has two grown-up children, was invited on stage by Greater Anglia managing conductor Jamie Burles to receive his award, even though in traditional fashion the ceremony was 25 minutes late.
Mr Burles said: "Gerald is an example to us all, driving his red double-decker bus relentlessly into London through Suffolk and Essex because our trains are not running.
"He managed 3,478 trips in 2016, which works out at nearly ten a day, so he really was working his socks off."
Gerald said he was humbled by the award. "I've never won anything in my life," he said. "Even though everyone I pick up in my Rail Replacement Bus Service is thoroughly miserable, it's a joy to drive them around parts of Essex they have never been to, and probably never wanted to go to."
Join our witty Suffolk Gazette Facebook page community.