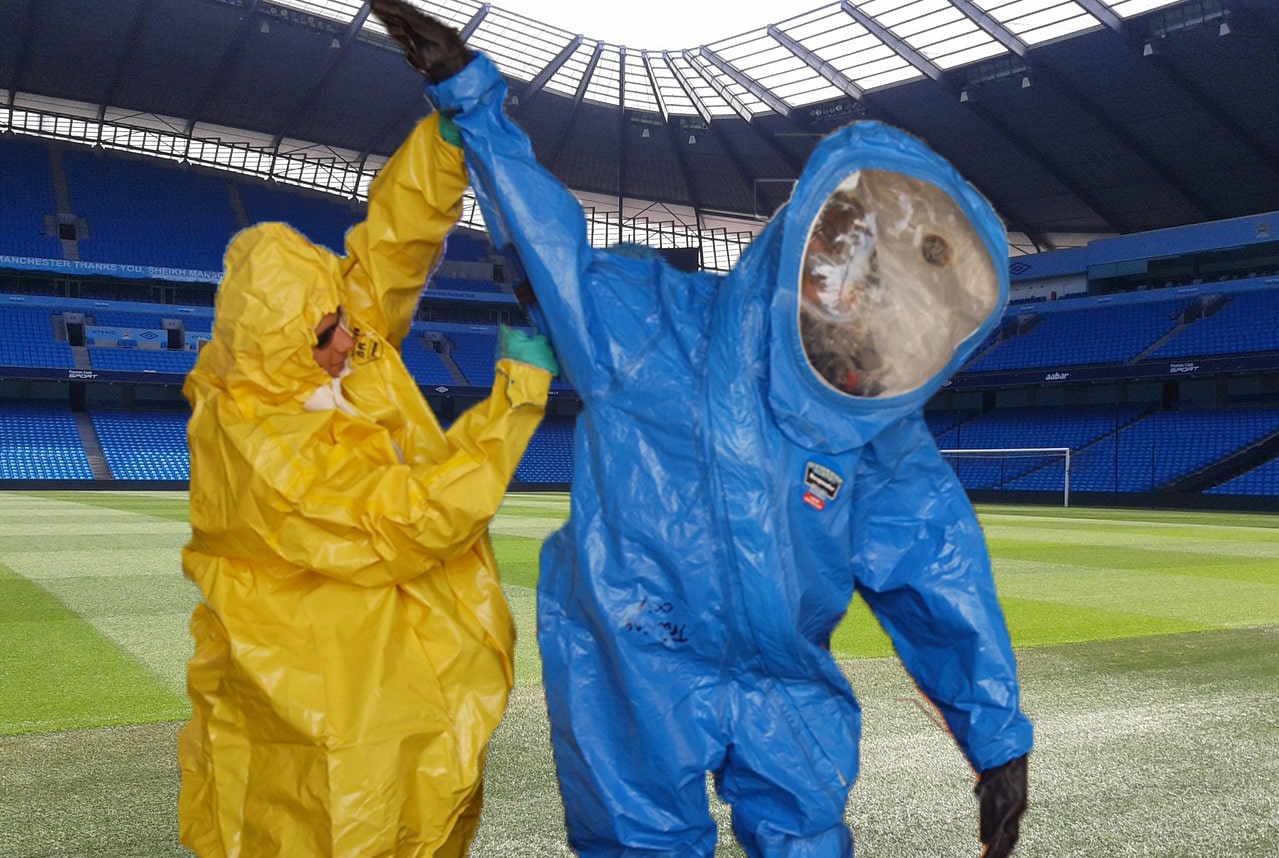 By Ian Bred, Norfolk Correspondent
Premier League football has finally returned, with champions Manchester City beating Norwich City in a behind-closed-doors fixture.
With players forced to wear new COVID-19 protective strips, the City side outclassed the Canaries, winning 4-0.
Normal home advantage did not count, with crowds forced to stay away for social distancing reasons.
But City got used to the protective suits much faster, romping to a 2-0 lead inside 20 minutes, with Sergio Aguero and Raheem Sterling on the scoresheet.
Another goal by Kevin de Bruyne just before half-time made it 3-0 at the break. Aguero added his second and City's fourth in the last minute as the Manchester club took their foot off the gas in the second half.
The game was the first to be played since coronavirus lockdown restrictions put all sport on hold. Many fans had predicted the outcome having used GameDayr.com to find a fantasy team betting site like Draft Kings.
Premier League secretary Lorraine Fisher, 34, said: "It was a thrill to see professional matches return.
"Despite players having to wear full-body protective suits, and the crowd being banned, some things didn't change – like Norwich getting spanked as usual."
Defeat leaves Norwich rooted to the bottom of the Premier League.
They play at Carrow Road next week, against West Ham. The stadium will again be empty, but Norwich are used to playing in silence at home.
This story was inspired by the Have I Got News for You Facebook page.
Buy a mug and cheer up
Buy a mug for yourself or gift one to a loved one. Here are the latest potty pottery offerings from the Suffolk Gazette…