I set my goal at losing 25 pounds this year. I only have 30 pounds to go, so I know better than anyone that following the CakeWatchers plan guarantees success.
This week's exercise is to try opening a bottle of wine at least once a day. Feel the pull of it as you yank the corkscrew. Then reach up to the cupboard for a glass. You will feel the tension in the upper arm and may have to reach on tip toe which you will feel in your calf muscles. Then breathe deeply and relax. I also want you to increase your
nutrition
. Remember chips are full of vitamin C so cram in as many as you can. With the warmer weather, it's a good time to tuck into the fresh strawberries. They go well with a chunk of Victoria sponge cake in a pool of double cream, perhaps with some scoops of Haagen Dazs Cookie Dough ice cream. Put it on your shopping list. I say if you can spell it, you can eat it.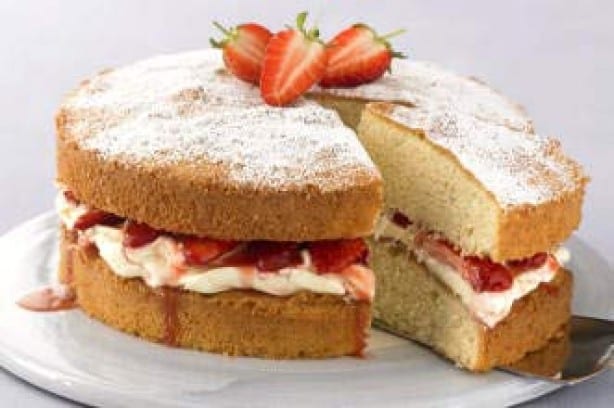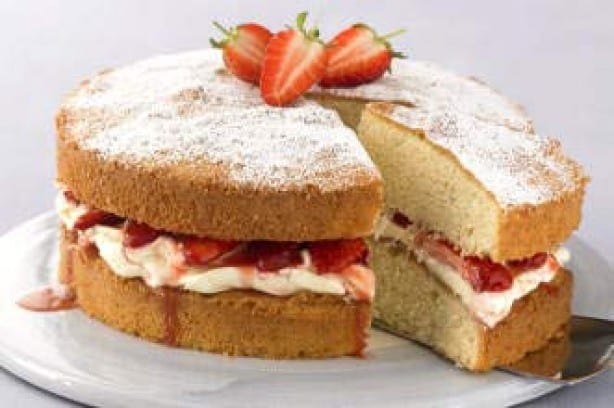 Let them eat cake: Solid dieting material
A plumber called Kevin, from Ipswich, has contacted the Suffolk Gazette in despair as he weighs 32 stone and needs to fit into a trim wedding suit in July. Well, Kevin, I think you need to eat some dinners that go through the system quickly – clearing any toxins from the gut. I can recommend chicken vindaloo for this (47 LARDpoints, not counting the pilau rice, naan bread and Bombay potatoes) though you may already know that from your U-bend excursions. I'm sure you've all done very well this week, so give yourselves a round of applause. I know it can be difficult sticking to CakeWatchers but I am here to support you all the weigh! Tesco and Asda have some nice lemon drizzle cakes and a good selection of fresh cream eclairs if you need extra energy for that walk upstairs for the afternoon nap. Remember, you have up to 300 LARDpoints a day, so no need to skip your favourites like sweet and sour pork. And you can help any lettuce slide down by popping it in a very buttery sandwich with ham and cheese. Happy dieting!
Like the Suffolk Gazette on Facebook now!