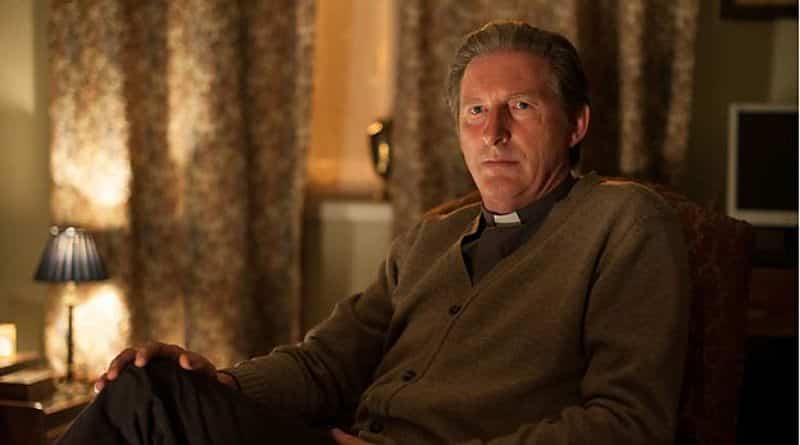 By Hugh Dunnett, Crime Correspondent
Superintendent Ted Hastings has left AC 12 and become a priest in the new series of Line of Duty, we can reveal.
Supt Hastings is so gutted at being under suspicion in the gripping crime drama that he leaves his glittering career behind and is now known as Father Ted.
Viewers watch aghast as the Ulsterman exclaims: "Mother of God! I told you I was innocent, so I did."
He then walks out of the station and the scene cuts to him relaxing in his new parish rectory in a village near Bury St Edmunds in Suffolk.
There he tends to the needs of an elderly flock and helps out at local old folks homes.
Television critic Lorraine Fisher, 34, said: "Nobody saw this coming. Everyone assumes Supt Hastings is 'H', the high-ranking police officer leading an organised crime gang.
"But there is a huge twist because he runs off to the church and now enjoys a new Godly life in rural Suffolk, where he is known as Father Ted."
Viewers can see it act out for themselves in the cliffhanger series on BBC1. Maybe buy a massive new 75-inch television from Amazon to enjoy it all the more.
Buy a mug and drink some coffee
Settle down to watch Line of Duty with a coffee in one of our special mugs. Browse the full collection at Dirty Old Goat or simply click below to buy your favourite…