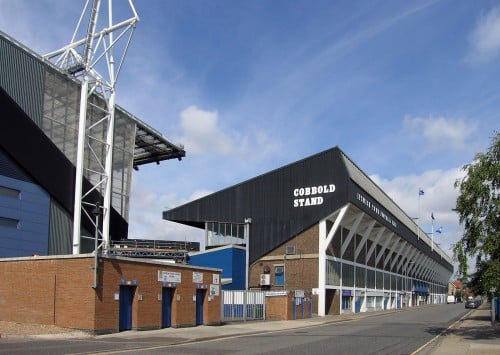 The Football League has given Ipswich Town a prestigious long-service award after it emerged the club is heading for its 17th consecutive season in the Championship.
Mick McCarthy's Suffolk side has bored fans into submission by failing to get promoted and also by avoiding relegation since they last played in the Premiership in 2002.
[AdSense-A]
Supporters are so used to mid-table obscurity that they now struggle to get excited by anything at all, with even away fans singing: "Is this a library?".
And with only 17 matches to go this season, Ipswich are again in 12th place out of 24, exactly mid table – and with a goal difference of zero.
A Football League spokesman said: "There is no chance of Ipswich making the play-offs, and it is highly unlikely they will get relegated this season.
"So it is more of less certain the club will be in the Championship again next season.
"And as that will be its 17th successive campaign in the same division, we have decided to give them a long-service award."
The trophy will be presented to club owner Marcus Evans on the centre circle at Carrow Road, in front of the Sky television cameras when Ipswich travel to Norwich for the East Anglian derby on February 18.
And that date is significant because it represents one of only two things Ipswich fans have to look forward to this season – beating Norwich, and hopefully finishing above them in the league.
[AdSense-B]
"It's a right royal battle for 12th place," Ipswich fan Lorraine Fisher, 34, said.
"Being stuck in the Championship for an eternity is not fun – but this long-service award at least gives us a little reward for our rather dull consistency."
Supporters are eagerly looking forward to the rest of this season, and expect next season to be just as exciting.
Join our witty Suffolk Gazette Facebook page community.