By Jane Seymour, Royal Editor
The editor of the Suffolk Gazette has been awarded a knighthood in today's Queen's Birthday Honours List.
Mr Simon Young, now known as Sir Simon, received the honour for his services to investigative journalism.
Her Majesty has been a loyal reader of the Suffolk Gazette for more than 50 years, and royal insiders say it is the first newspaper she turns to each morning.
Editor knighthood
Sir Simon has been editor of Britain's leading local newspaper, which has been a top online news resource for Suffolk and beyond for more than 75 years, since 1973.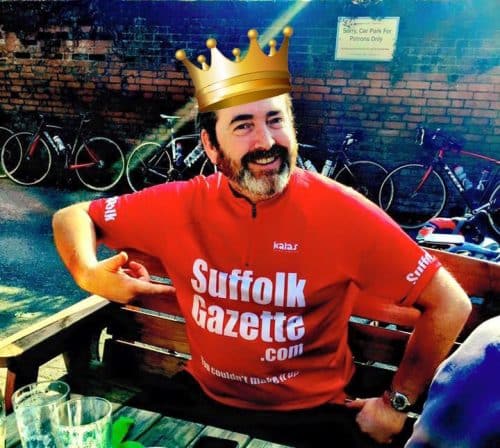 Crowning achievement: Sir Simon honoured by the Queen
"This is indeed a great honour," Sir Simon said. "It is reward for good quality journalism and a burning desire to tell the truth."
Under his stewardship, the Suffolk Gazette has gone from strength to strength and is now read by more than 45 million people every month.
While Sir Simon receives a knighthood, fellow Suffolk hero Ed Sheeran is awarded an MBE for his services to ginger people.
"One of us is a great entertainer earning an absolute fortune from his craft. The other is Ed Sheeran," Sir Simon said.