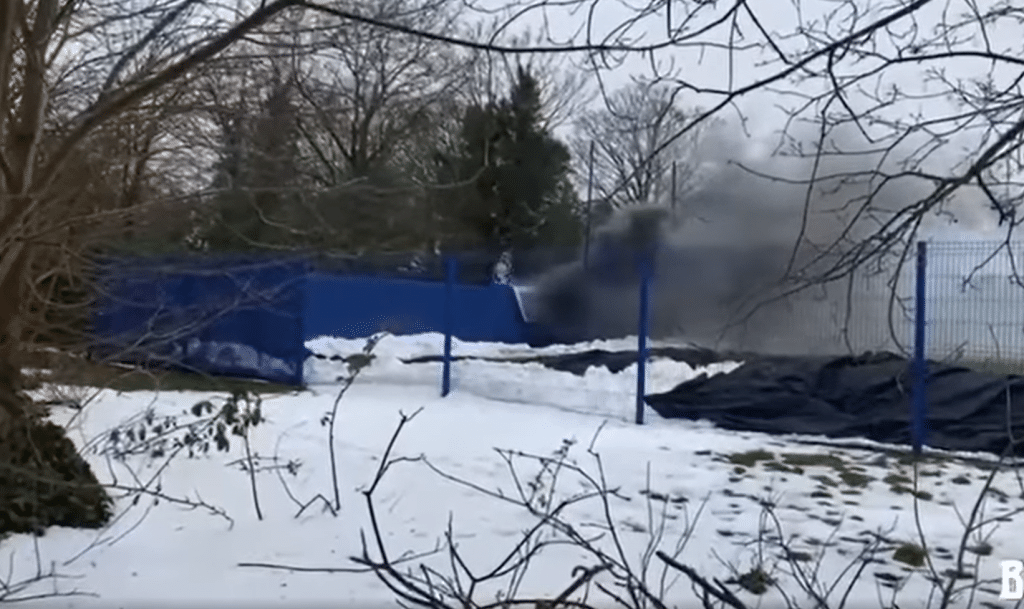 Police called to the Ipswich Town training ground after protesting fans set off flares say they are looking for a man seen impersonating a football manager.
Blue flares were lobbed over a fence as members of the ITFC Blue Action group chanted for Paul Lambert's dismissal.
But the flares set light to some netting and signs, causing something of a kerfuffle, at which point police were called.
Inspector Plod did not manage to catch any of the fans who had long since legged it.
They did, however, receive reports of a man pretending to be a football manager.
Sergeant Lorraine Fisher, 34, said: "We were informed that a man with a strong Scottish accent has been impersonating a football manager.
"There are allegations he is taking hundreds of thousands of pounds under false pretences.
"Given Ipswich Town's form over the past 12 months or so, there can be no doubt that something fishy is going on.
"We fear the real Ipswich Town football manager may be locked in a cupboard somewhere."
Ipswich fans are desperate for Lambert to leave Portman Road, with the club in its lowest league position since 1953.
Enjoy a hot drink
You can follow this real-life saga with a nice cup of coffee or tea in a Suffolk Gazette mug. Buy them from the Dirty Old Goat mugs website or from the images below