Every year, horse racing fans and punters alike gather at the Cheltenham races to try their luck.
During the event in Gloucestershire, huge sums of money are usually wagered. Jockeys and owners are the ones who usually profit most from these events. However, there have been cases where those placing the wagers have profited significantly.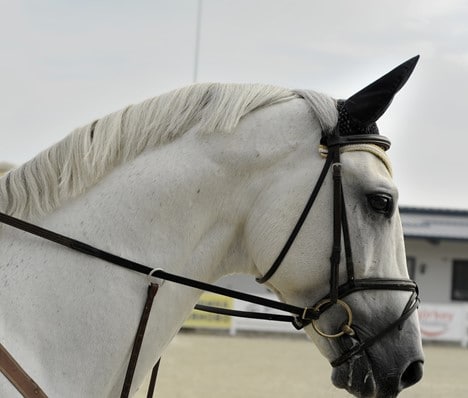 As well as placing live bets at the races, those who wish to place wagers are also able to use online betting sites like www.OLBG.com to get advice on which bookies to bet with and discover the latest tips. With racing predictions available for over 150 racecourses, it's no surprise that those betting on the Cheltenham races are coming away with more than they bargained for.
So how much exactly are people profiting? Let's take a look at the biggest ever payouts for the Cheltenham races.
2019 – punter wins £182,567 from £2 bet
In 2019, one lucky punter came away with far more than they could have dreamed of when they placed a £2 bet on one horse in each day's race. As a once a year gambler, the individual, who requested not to be named, had placed a bet on the on-course tote placepot.
The winnings you can get from the placepot depends on how many punters enter the pool, in which the prize draw is then split. On this day, there was a total prize pool of £900,000 and just 11 winning entities to share it out between. The winning payout of £182,567.80 was a few hundred pounds shy of making history for the biggest payout at the event ever.
The lucky individual commented that he had been betting on the Cheltenham races for years and usually only won a couple of pounds here and there. When asked what he would be doing with the winnings, he commented that it would be helping his daughter who is beginning university, as well as upgrading his son to first class on his upcoming holiday.
2020 – Cheltenham punter wins £2,625 on a £5 bet at festival
While it's not such a huge win compared to 2019's set of events, last year, another lucky winner, Tom, won over £2k after placing just £5. The 27-year-old had waited until the second from last race to try his luck, placing bets on Samcro. He had previously placed bets on Ferny Hollow and Sir Alex Ferguson's horse Clan Des Obeaux at 4/1.
When asked how Tom was going to celebrate, he commented that he would be using the money to place more bets. But not before using some of it to celebrate that evening with a lot of Guinness! Tom commented that it wasn't the largest bet he had ever won but it was the biggest price.
If you're looking for sources to find tips for placing bets, Tom has recommended AllManKind.
2017 – prize money boosted to record £4.3 million
This one isn't technically a win but it's worth an acknowledgement as back in 2017, the prize money for Cheltenham races was increased up to a record £4.3 million. This eye watering amount was an increase of £190,000 for the four-day event. As a result, individual prize money was boosted from £25k to £75k, with the RSA Chase being increased by the same amount too.
The National Hunt Chase increased during this year from £1k to a huge £120 and also became Grade 2 listed for the first time since being registered as a race. In addition, 18 other races received a cash prize increase of £5k.
The only races that did not receive a cash injection this day were the four most famous races of the event.
Why have the Cheltenham races become so big?
While it's clear that UK punters are spoilt for choice when it comes to their share of horse racing events to bet on, the Cheltenham races is the most prestigious event that takes place during the year. With some of the best known and most classic races, the blue riband event is known to bring out some of the world's best racehorses.
Not only that, the event brings about some of the best training talent there is. While The Grand National holds a place near and dear to many punters' hearts in the UK, Cheltenham's stand out races create a record number of opportunities for punters to place their bets, making the event immensely popular.
Overall, the 5 featured race event is one that goes down in British history for rounding a huge amount of success, not only on the racetracks but with punters too. Time will only tell if the pay-outs will get even bigger as the event grows.