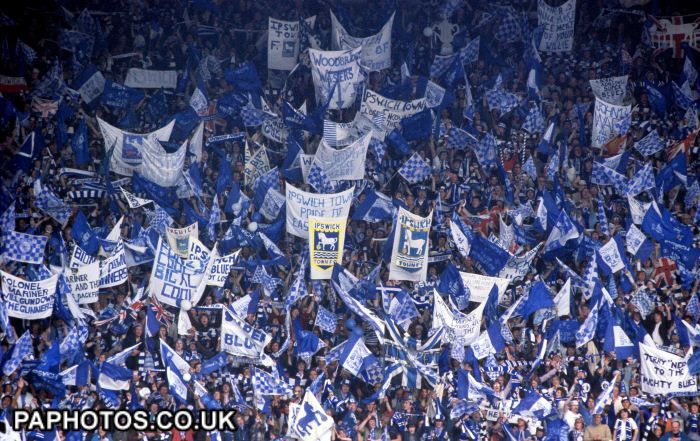 Ipswich Town lost in the FA Cup so they could concentrate on finishing in a boring mid-table league position again, it has emerged.
Manager Mick McCarthy's tactics ensured the Tractor Boys lost in the third round of the FA Cup for the EIGHTH year running.
Now Ipswich can spend the rest of the season with absolutely nothing to play for, probably finishing anywhere from 12th to 15th in the Championship.
[AdSense-A]
Fans were perplexed why their team, playing at home against a Sheffield United side that had made eight changes, could not even get one shot on target in the whole 90 minutes.
They were further surprised that in-form striker Joe Garner was left on the bench throughout while Freddie Sears, who has not scored for 15 years, led the front line for the whole game.
Young prospects were left out of the squad and even a new striker from Ireland was not given any game time as Ipswich huffed and puffed to a tedious 1-0 defeat.
But now McCarthy has made clear that avoiding any further FA Cup distractions – especially in the 40th anniversary year of Ipswich winning the trophy – means everyone can now concentrate on being bored rigid.
He told hacks at the post-match press conference he was "pleased" with the performance.
Now we know why – because he can make life as an Ipswich fan as interesting and inspiring as Delia Smith's cooking.
Supporter Lorraine Fisher, 34, said: "We have been in the Championship for 15 years in a row and we are bored out of our skulls watching dull, percentage football.
[AdSense-B]
"We specialise in finishing mid-table with no promotion-pushing excitement, and no relegation-fearing excitement whatsoever.
"But praise the Lord! McCarthy has yet again made sure we do not have any fun in the FA Cup because he detests the competition, which he sees as a distraction.
"What is it distracting us from, exactly? It's distracting us from the tedium of following a team that is going nowhere, that's what."
Losing in the FA Cup third round also ensures Ipswich Town do not get any extra gate receipts or television money.
However, canny club bosses will cover that certainty by selling some of their best players, including centre back Tommy Smith, who will be leaving for Colorado.