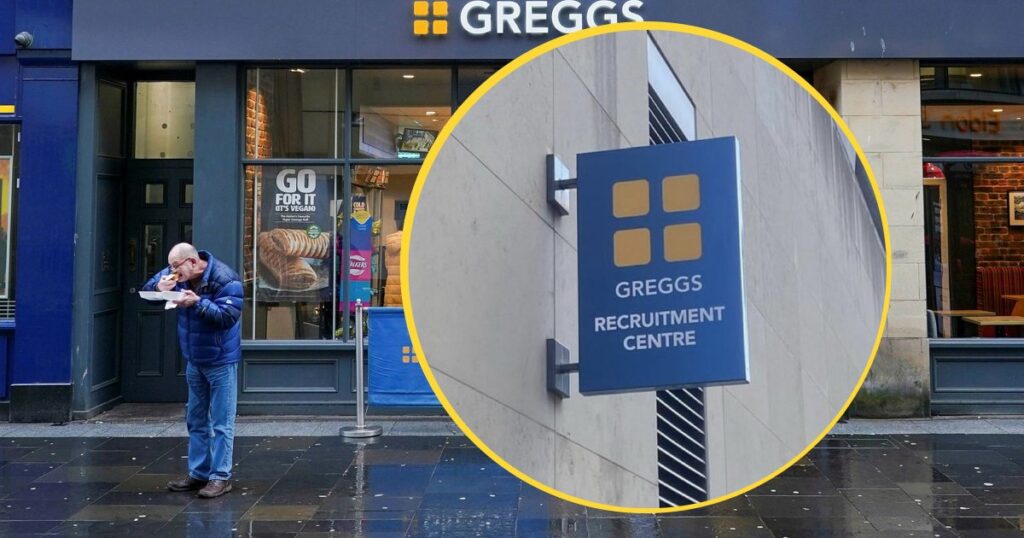 Tired of working crummy jobs and getting paid just a few pounds per flour? Frustrated at never being able to savoury any money? Greggs Recruitment can help as they have many rolls need filling.
Come and work for GREGGS BAKERIES where food is always fresh and always tasty!
Making ends meet should be the yeast of your worries. If you knead more dough, just look at our pay rates:-
(at yeast)
Team member – £8.16–9.80
Supervisor – £9.56–10.55
Manager – £10.65–14.56
Production operative – £10.07–13.27
HGV driver – £12.42–17.25
NB. We will be self-raising our pay rates to egg-beat inflation in the near future.
On top of our great egg salaries, you will also be offered grated working conditions, holidays, perks and discounts.
What are we looking for? You!
We are looking for educated and well-bread individuals to join our dynamic and percolated team, however, if you are from Suffolk and in-bread, please doughnut apply.
You must be motivated, flexible, and able to work under your own coffee steamer.
Greggs Recruitment
Our staff is well trained. Our customers have high standards, and there is no margarine for error. We want you to be able to perform your ham roll to the best of your ability.
We provide all our staff with a smartie cookie uniform, protective equipment, and footwear. Loafers, in fact.
We take the health and safety of our staff very seriously. We recently paid for private health care for one of our bakers who accidentally fell inside a truck full of French bread and ended up in a lot of pain.
LATEST ON DOUGHNUT PRODUCTION
You may have heard that we have temporarily suspended all doughnut manufacturing. Reports in the press that we have gotten tired of the hole thing are untrue. We just kneaded a little thyme to update our machinery, so doughnut worry, production will be up and running again soon.
Greggs is an equal opportunities employer
We welcome diversity and celebrate differences. Whether it is your age, ethnicity, religion, gender alignment, or hair colour, all are welcome! We do not discriminate against gingerbread men.