By Iona Diamond
Angry crowds held a demo yesterday after Greggs the high street bakery announced it was to stop making scones.
"It's the thin end of the wedge of cake," said retired teacher Sarah Bunn. "I blame Brexit. I have had a scone for my elevenses for the past 30 years, yet Greggs say there is no demand. The Government needs to look into this.
"Last year Greggs said they were phasing out bread. Now scones! Where will it all end?"
[AdSense-A]

Mrs Bunn was waving a banner saying SOS! SAVE OUR SCONES! at the branch in Stowmarket, Suffolk.
Greggs have decided to sell healthier products with their Balanced Choice line and more on-the-go snacks.
They are considering banning their bacon baguette in favour of a tofu and quinoa burrito with Acai berry dressing and swapping their steak bake for a pack of carrot batons with wheatgrass dip.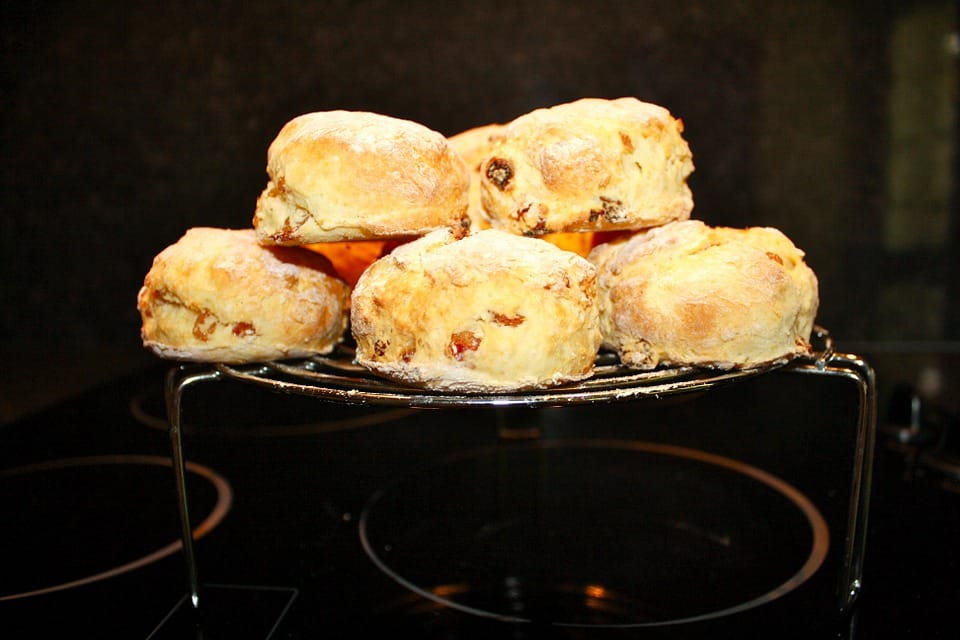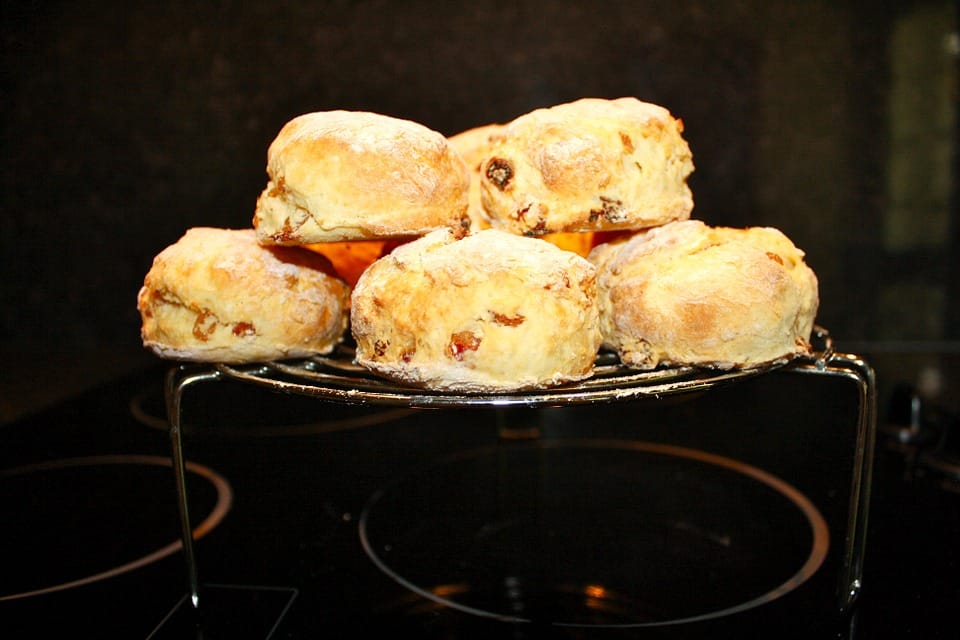 Here today, scone tomorrow
Plumber Kevin Pipe said: "It's a bloody disgrace. What kind of baker doesn't make bread or scones? It'll be the Sausage Roll next!
"Greggs used to be the workers' friend. Now they are becoming a bunch of tossers. Their head office said products had to move with the times. We were hoping that meant a sausage roll in a wrap or a steak bake and chip sarnie. Greggs need someone to open up to rival them and give them a good kick in the doughnuts."
His mate, Paul Fullup said: "I had their seaweed porridge and was sick all over our white van. I hoped they would move to an iced finger folded into a triple chocolate muffin – the sort of inventive stuff they do on The Great British Bake Off.
"I met my missus in Greggs when she barged in front of me to get the last sausage roll. I like a woman with spirit, especially gin."
A Greggs marketing guru told the Suffolk Gazette: "Scones are a thing of the past, as is that old-fashioned bread stuff. We are changing our chocolate brownie to a carob greenie and experimenting with a sausage-free kale and goji Berry pastry to enjoy with our new green tea with cactus juice beverage.
"We have every confidence in our marketing team. The public just have to keep up."
Please support my running costs by clicking here and buying me a beer!
[olimometer id=1]