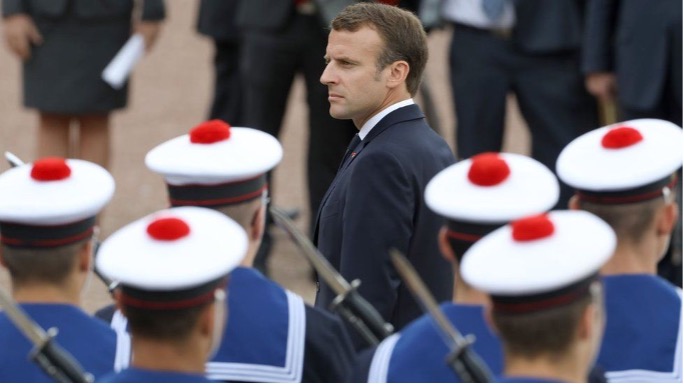 Emmanuel Macron has re-introduced national service for all French 16-year-olds. The idea is to promote a sense of civic duty and national unity among French youth,.as well as give them something to do other than play computer games and look at their phones.
The new national service is divided into two phases:
Première phase
Phase one of national service is mandatory and according to the French Government.will "enable young people to create new relationships and develop their role in society". The one-month placement will teach skills such as: the brushing of teeth,.the shaving of armpits (girls only), taking the rubbish out, convincingly denying that France was lucky to beat England in the World Cup quarter-final, and why the French should never spit in the street.
Phase deux
The second phase of national service is voluntary and lasts between three months and a year. Youngsters will be encouraged to serve "in an area linked to defence and security".– but the snowflakes amongst them may opt to volunteer for work linked to heritage, the environment, or social care. Diddums.
Phase Bakewell
An additional phase of national service for those youngsters who excel in the area of French cuisine,.offers the opportunity to bake giant Bakewell Tart hats for the other inductees. The choice of Bakewell Tart as inspiration for the military headwear is said to be down to Emmanuel Macron's personal penchant for the tasty, glace cherry-topped, baked tarts favoured mainly by the English.
Sigmund Freud would probably say that this demonstrates a deep-seated acknowledgement that whatever the French try to do, the English will always do it better.