EastEnd pub landlady Peggy Mitchell is to have her ashes scattered at the Suffolk holiday resort where she spent happy childhood holidays.
Her last wish that was her sons Phil and Grant and daughter Sam would take her remains to Pontins at Pakefield on the lawn where her late father Jack Martin won the Knobbly Knees Contest in 1968, and where Peggy herself was voted Miss Pontin in their 1969 beauty contest.
[AdSense-A]
The famous blonde landlady, star of the Carry On film series, even met her future husband Frank Butcher on the dance floor where they came second in a Twist tournament.
Peggy died last night from breast cancer.
Her son Grant told the Suffolk Gazette: "Mum knew she was reaching the end of her life and said at a family meeting in The Vic that she wanted her ashes scattered at Pontins, which was the focus of her childhood and her teens.
"She was also friends with the Kray Twins, who spent many of their holidays on the shooting range at Pontins and later bought property in the county.
"Mum confided that she lost her virginity to Frank, the love of her turbulent life, in a chalet while her parents were on the crazy golf course.
"Despite the stardom, she remained a working class heroine until the end and wanted her ashes to go back to the place where she spent so many lovely summer holidays."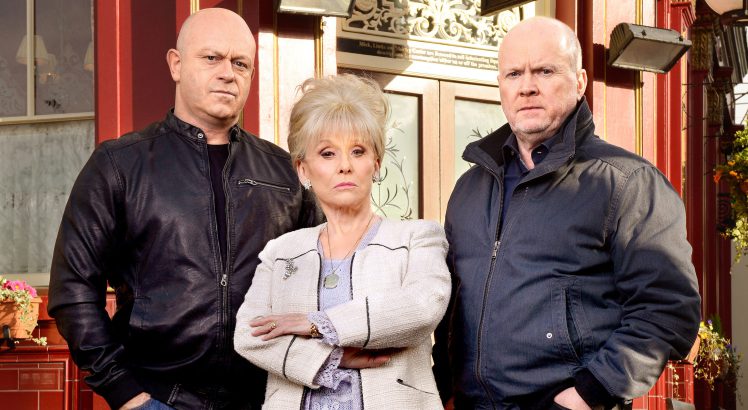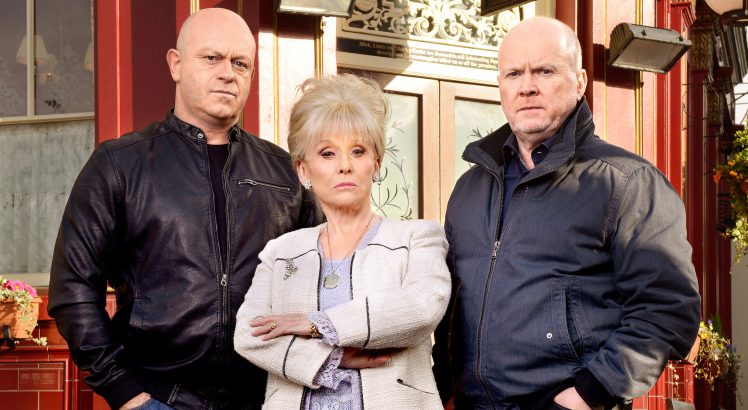 Peggy, pictured with lovable sons Grant and Phil, adored her trips to Pontins in Lowestoft
The scattering of Peggy's ashes will be at a ceremony featuring EastEnders stars and TV celebrities Dale Winton and Christopher Biggins. Comedian Jimmy Tarbuck will pay tribute to the much-loved landlady.
Prince Charles, who met Peggy many times, was invited to attend the Pontins farewell but his schedule is too busy with The Queen's 90th birthday celebrations.
Get our book on Kindle now! You Couldn't Make It Up, 50 Hilarious Stories From The Suffolk Gazette is a BARGAIN! Please remember to leave a great review!
Please support my running costs by clicking here and buying me a beer!
[olimometer id=1]