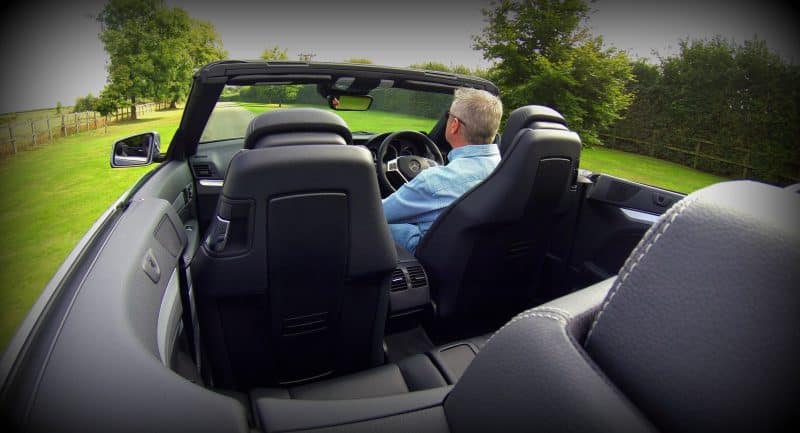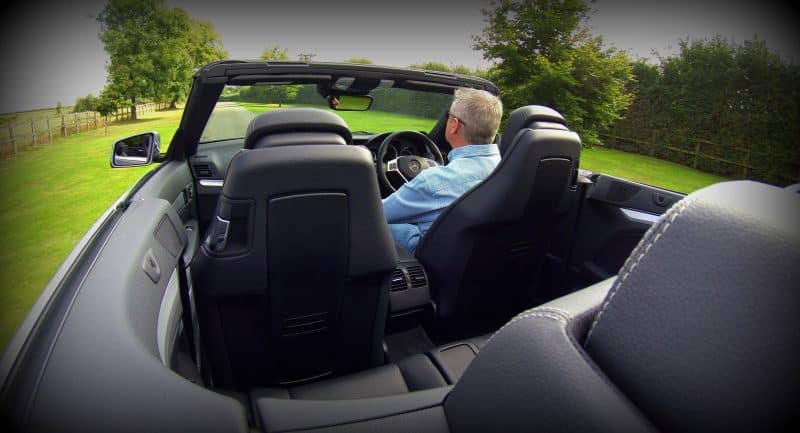 A man has taken advantage of the warmer February weather to drive his convertible car around with the roof down.
Stephen Jenkinson, 57, was worried throughout winter that no-one noticed his Mercedes came with a luxury option for open-air motoring.
[AdSense-A]
So as soon as the temperature crept up passed 8 degrees centigrade this morning, he couldn't wait to go topless.
Other motorists looked on in envy as Mr Jenkinson drove around the Stowmarket area with his roof down, and his heater on full blast.
The carpet salesman said: "I have a very desirable convertible car that shows off how successful I am. Other drivers are impressed when they see me enjoying the breeze in my hair; I hope it cheers them up."
[AdSense-B]
But onlookers were not as impressed as Mr Jenkinson had hoped.
Shop worker Clare Mills, 33, from Needham Market said: "He looked a twat. It's February, for goodness sake. People in a convertible car look silly in summer, let alone when it's nearly cold enough to snow."
Mr Jenkinson leased his sparkling Mercedes last year, and is unconcerned the price amounts to more than half of his income. "It's worth it to see how everyone looks at me enviously," he said, adding: "I've finally made it in life."
Please support my running costs by clicking here and buying me a beer!
[olimometer id=1]