By Ben Twarters, Security Editor
Wanted former CIA spy Ted Snowman is making a clandestine living growing hydroponic vegetables in a former US air force nuclear bomb dump, the Suffolk Gazette can reveal.
The renegade former secret agent, who is the subject of numerous extradition attempts by United States security services, spilled the beans on his website WikiLeeks accusing his former employers of hacking into every mobile phone call.
It was thought Snowman, 30, was living in exile in Moscow under the protection of Russian Agriculture Minster, Vladimir Spinichovich.
However, we can reveal he is today making a meagre living while in hiding – by entering his mutant vegetables in low-key fetes across East Anglia.
Village halls in the region have been stunned by the gigantic dimensions of normally modest produce, which have consistently picked up small cash prizes.
Snowman took up residence in a tree-shrouded underground concrete bunker on an airbase near Woodbridge which was abandoned by the United States Air Force in 1989.
There is nothing to give away the entrance to his new 50-metre-long underground home in the middle of a the Suffolk copse.
42-kilo Swede
But his presence was first noticed by local councillor, Lady Samphire O'Bergine, who became suspicious after a 42-kilogram swede won best root vegetable at the Walsham-le-Gume annual show.
Lady Samphire said: "The mystery winner wasn't there to collect his prize of £10 and one of Mrs Maris-Piper's finest carrot cakes. This was most odd, as the victor would normally want to be photographed by the paper."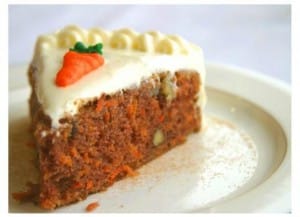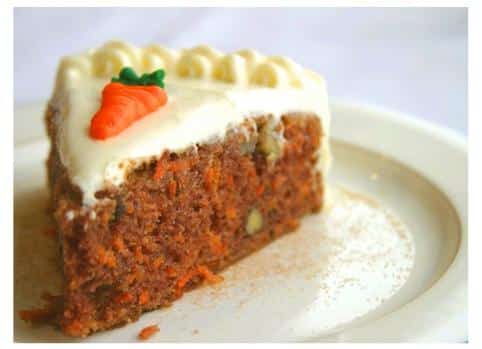 Abandoned: carrot cake
Snowman's ruse was finally rumbled when a contractor was seen dropping large quantities of a pungent substance, thought to be fertiliser, into the discreet copse which covers the entrance to his lair.
Approached by the Suffolk Gazette, the obviously malnourished outlaw said: "The only hacking I do these days is through the cow parsley to get my front door. I am now totally dedicated to blowing open the closed world of competition vegetable growing."
Hearing of Snowman's exposure, former Suffolk resident and fellow fugitive Julius Asparagus says: "I've always hated Swedes, but I am glad he has evaded capture. I hope they give his peas a chance."
Okra Winfrey
Mr Snowman has reportedly refused several interview requests including one from legendary US talk show host Okra Winfrey.
PC Al Ottment, of Walsham-le-Gume police, said: "We will make a root and branch investigation which hopefully will bear fruit."
Pentagon spooksperson, Lt Col Chard "Curly" Kale said: "We cannot confirm or deny the presence, or indeed absence, of any such person as Mr Snowman and even if he did exist we would be unable to confirm or deny whether or not there is an ongoing investigation."
Under pressure from the Suffolk Gazette, Col Kale conceded: "No sir, I don't much like Swede either."