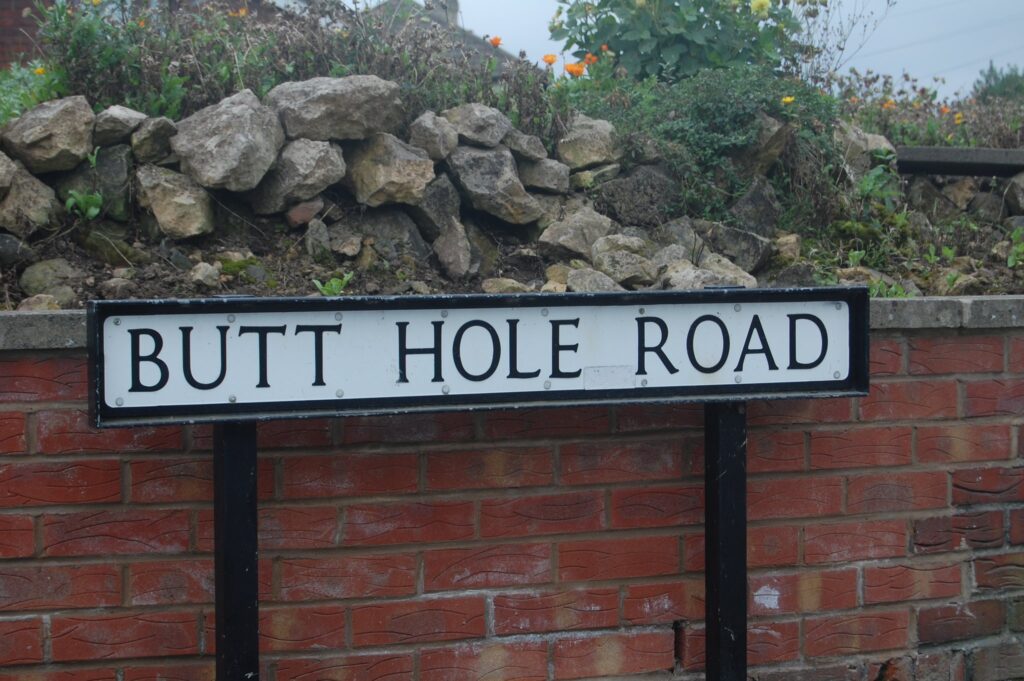 "Butthole Road" is the mysterious road that turns drivers into as**oles. Road is the former name of a street in Conisbrough, Doncaster, South Yorkshire, England.
There is a strange phenomenon about this road. For some inexplicable reason, whenever anyone drove down it, they would suddenly become rude, irritable, and generally unpleasant to be around.
Mystery behind Butthole Road
It is said that even The Pope drove on this road one sunday afternoon and started swerving and cursing at the other drivers. He even threw a whole birthday cake to the car behind him. But as soon as he drove away from Butthole Road, he was himself again. It's as if he didn't even remember what had occurred moments ago.
At first, the residents of Conisbrough thought it was just a strange coincidence because for some reason,.this street got really "tight" and "hot" in there, and it often tends to smell going down this road but they couldn't figure out why. As more and more people began complaining about their sudden changes.in behavior after driving down Butthole Road, they knew something wasn't right.
What experts say?
Lorraine Fisher, 34, is a Proctologist and Quantum Physicist at MIT. She was hired by the Council to study this phenomenon. After months of research, Fisher finally concluded that it was the road itself! She believes that something about the road's surface or the air around it was causing people to become angry and aggressive.
Fisher stated. "It's not the name of the road, but what the road is made out of that is causing chemical reactions in the brain resulting in aggressive behavior".
The council was shocked by this revelation and immediately decided to rename the road and repave it with different types of asphalt that they hoped would stop the strange behavior from occurring.
They decided to rename the street "Rectum Ave" which now intersects with another street called "Anus Blvd" which leads to highway "A69".
And to everyone's delight, it worked!
Citizens of Conisbrough can now drive down the road without turning into assholes.
The Council held a ceremony to celebrate the road's innovation, and everyone in England agreed that it was a really good decision that had to be made.