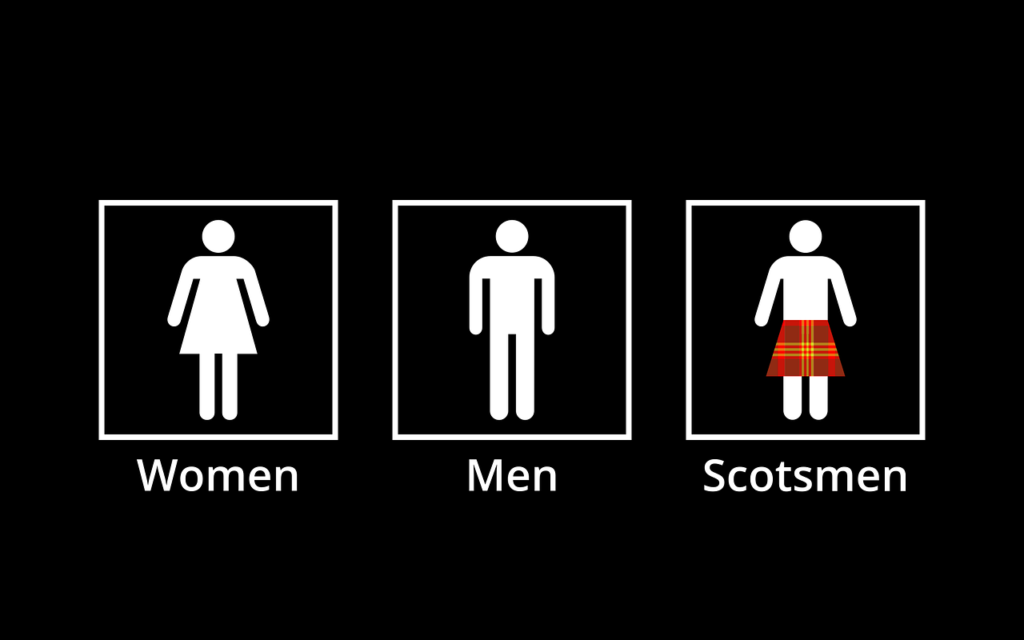 The Scottish parliament wants to make it easier for people to change their gender via a bill approval, but the UK government is refusing to bend over.
Using a quaint little device known as a Section 35 order, Scottish Secretary Jack McAlister aims to prevent the Gender Recognition Reform (Scotland) Bill from gaining royal assent. Queen of Scots, Claire Sturgeon says that McAlister is a jobby and that she will see him in court, och aye!
But what is the row really all about? The SUFFOLK GAZETTE explains…
The Scottish parliament 'says' it wants to make it easier for people to change their gender and obtain a Gender Recognition Certificate (GRC) by reducing or removing legal obstacles currently required to do so. The main changes they want are:-
A reduction in the age limit to 16 from 18.
The requirement to live as the opposite gender before recognition for between only 3-6 months instead of 2 years.
The removal of any third-party medical opinion or evidence, i.e. the introduction of self-certification.
The promotion of Irn Bru as a complementary medicine to gender reassignment.
The UK government says this is problematic not only because Scottish MSPs are incompetent numpties who don't understand the law properly, but also because the new rules could endanger the safety of young women and girls, all over the UK.
Why is UK gov so worried of Scottish Gender Bill?
Because if the changes come into force, one outcome would be that a person could have a different gender in Scotland than in England and vice versa. Some English parliamentarians believe that this could cause havoc in all sorts of areas including; equalities legislation, equal pay, women's safety, and general criminality. For example, one could commit a crime in England as a woman, and then seek to avoid capture living in Scotland as a man – just (as is suggested by some) Nicola Sturgeon has been doing for many, many years.
So how could the Scots parliament be so careless?
Many believe that the Scots are simply playing politics with the bill. They are accused of deliberately designing the bill to be unworkable in order to cause the current row with the British government. In an era when the Scottish Nationalists are canvassing for a second independence referendum, to successfully paint the British Government as anti-Scottish would be politically expedient.
So how will it all end?
At this stage, no-one can say, but one thing is for sure… hordes of lawyers, Scottish, English, male, female, and transexual, will make a lot of money out of all the bollocks… or lack of them.