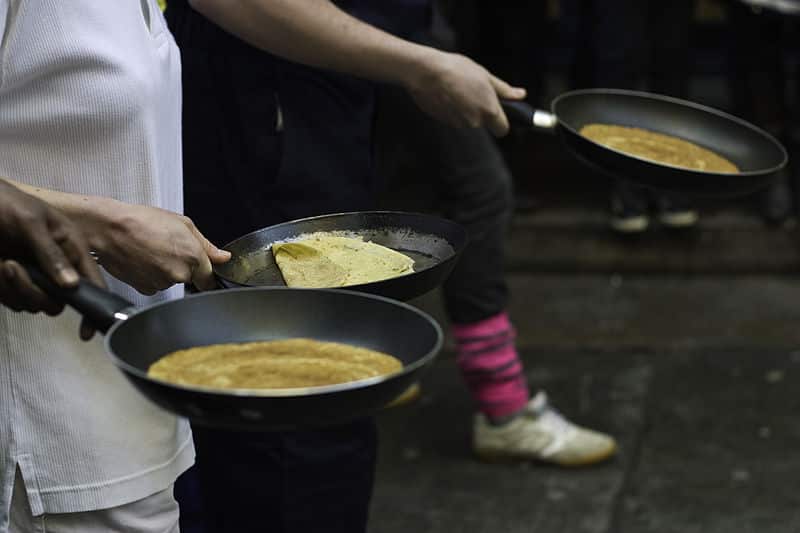 Britain's official Olympic pancake racing team can now gorge on pancakes rather than running around with them.
Our women's team were big hopes for team and individual gold in Japan after years of strict training.
But with the Olympics postponed for a year, athletes are now resorting to eating their pancakes.
Team captain Lorraine Fisher, 34, said: "We were devastated when the Olympics was postponed.
"But at least we can now eat pancakes like everyone else rather than running up and down the road flipping them in the air."
Britain has dominated world pancake racing for decades. Athletes are drawn from fetes and carnivals up and down the country each year.
At the Rio 2016 Olympics, we won gold in the Pancake Tossing 100 Metres, 400 Metres Relay and the 200 Metres Hurdles.
Dreams of winning a clean sweep with the Marathon Pancake Tossing race were lost when Barbara Garrett, of Halifax, dropped the pancake just 100 yards from the finish line.
She was battered by the press for weeks.
Lockdown is not so crêpe if you buy these
Dirtyoldgoat.com is the official mug partner of the Suffolk Gazette. You can buy the ideal April 2020 Worst Birthday Ever mug, or one for May, and other fine pottery items