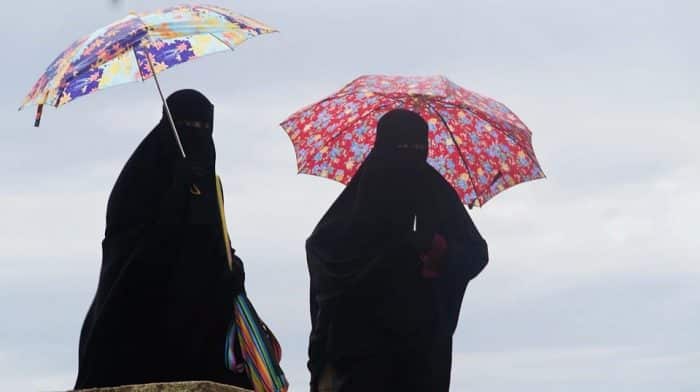 A health care agency has sent two different members of staff to Boris Johnson's home for his weekly colonic irrigation treatment.
The ladies were pictured arriving this morning holding objects that they intended to insert up the former foreign secretary's rectum.
Some say Mr Johnson needs weekly colonic irrigation because he's so full of sh*t.
But after his latest outburst about women in burkas looking like bank robbers and postboxes, it seems he's in for a particularly hair-raising session today.
An insider at R C Pipe Health Ltd revealed the two women had specifically asked to attend to Mr Johnson.
"They normally work in our pedicure department, but for some reason they were very keen to give colonic irrigation a go today.
"I'm not sure why they took two rather large umbrellas with them.
"It must be because it's hot."
Mr Johnson has not been seen since the ladies entered through his rear entrance.
Neighbour Lorraine Fisher, 34, said: "I was quite surprised when they arrived because the other two health workers have been attending to Mr Johnson for years.
"I'm sure everything's fine, but I did hear a rather alarming scream a short while ago.
"Perhaps nobody told these woman it's bad luck to open umbrellas indoors?"