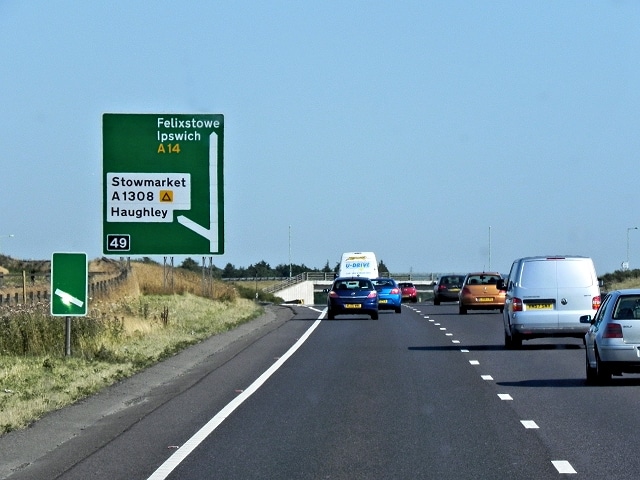 An urgent enquiry was under way today after it was revealed the A14 was running freely from Newmarket all the way to Felixstowe.
Motorists were completely unprepared for the trouble-free journey along one of Suffolk's major routes, and took to social media to express their surprise.
Police reported there were absolutely no delays along the A14 from any of the following:
– Accidents
– Broken down lorries
– Cows on the carriageway
– Smoke from roadside fires
– Wide loads
Inspector Noah Clowes, of Suffolk Police's traffic unit, said: "This was a first for us. It was a Monday morning, when there is normally chaos along the whole of the A14, but the road was clear.
"We expect things to return to normal by this evening, with regular hold-ups for everyone."
Highways agency bosses have now launched an enquiry to make sure the congestion-free day cannot be repeated.
"We'd like to apologise for the stress-free day on the A14. Someone will be disciplined, just as soon as we work out who was responsible."
Haulage boss Hugh Turner-Franks, of Hugh T F Transport, Tweeted: "All my units left Felixstowe at 7am as normal and got all the way through to Newmarket without any issues at all.
"It was quite remarkable. Something needs to be done about it."
The news comes just two years after the Suffolk Gazette revealed that a lorry had overtaken another lorry in less than a mile on the A14 near Ipswich.