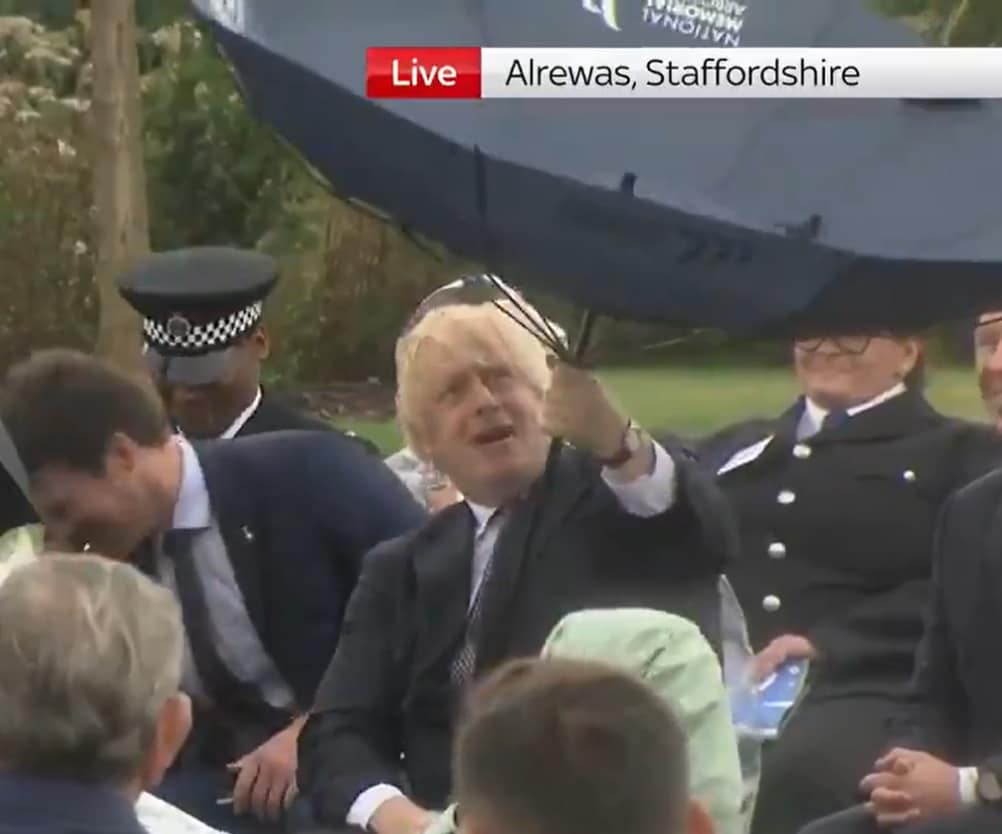 The British Prime Minister has chosen to showcase his latest Mr Bean impression at a memorial event for police officers killed in action.
Boris Johnson chuckled along with Home Secretary Priti Patel as he first struggled to open an umbrella, then have it close unexpectedly, before putting it up again – only to see it blow inside out.
You can watch the bizarre moment in the clip below…
Some claimed it was the behaviour one might normally expect from a six-year-old child, not the Prime Minister.
But most say it was disrespectful given the nature of the event.
It's not the first time the country has been embarrassed by a wally with a brolly.
Football fans will remember former England manager Steve McClaren…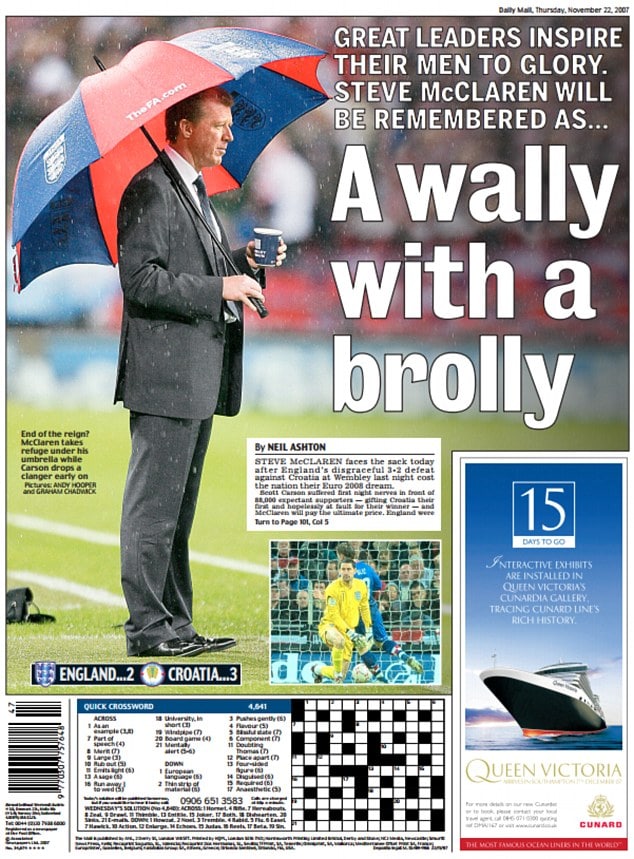 Meanwhile, Mr Johnson will be appearing in a new episode of Mr Bean shortly.
Support Suffolk Gazette journalism – buy a mug
Rather than asking for cash donations, we urge you to buy one of the mugs from our sister site, Dirty Old Goat. That way, we get revenue to support our producing and hosting costs, and you get a brilliant mug! All mugs now come with FREE UK delivery…